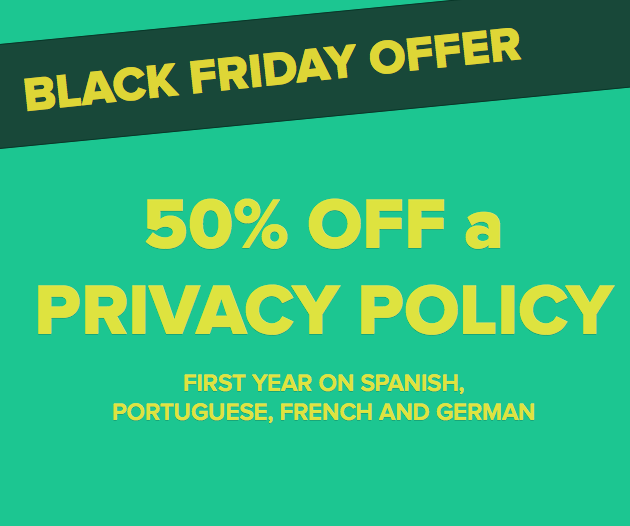 With this year's black Friday we figured we'd direct the attention to our various languages. To celebrate we are also giving a 50% off for less than 3 days to snag one of the 4 languages:
German, French, Spanish, Brazilian Portuguese.
The reasoning is that we'd like to give you an opportunity to add another language to your legal documents. If your site is translated into one of the above languages, you should potentially also think about offering the legal documents in those languages.
It's simple. If you target people in German, you'll want to make sure that they can read the privacy policy in German as well.
So back to our offer:
Get Deutsch (German), Français (French), Español (Spanish) and Português (Brazilian Portuguese) for 50% off during less than 3 days.