We've recently added another bunch of third party applications into iubenda: Hotjar, Cuebiq AudienceQ and a service that outlines the use of a UUID – User identification via a universally unique identifier for mobile applications.
While the UUID is a relatively straight forward description of how the UUID works, we've split up Hotjar into 4 different purposes to make it easy for a user and reader of a privacy policy to understand what that service does.
If you use only one the features out of the host of possibilities that Hotjar offers, then you would only add one service to iubenda. If however you use every feature that Hotjar offers, then you would use all iubenda integrations as outlined below:
1) Hotjar Form Analysis & Conversion Funnel
Hotjar Form Analysis and Hotjar Conversion Funnel are both filed in our "analytics" purpose. If you use any of these features, add "Hotjar Form Analysis & Conversion Funnel" to your privacy policy.
2) Hotjar Recruit User Testers
Hotjar Recruit User Testers has received its own purpose. Look for "Hotjar Recruit User Testers" within iubenda and add it to your privacy policy.
3) Hotjar Poll & Survey widgets
Hotjar Poll and Survey widgets are both filed in our "interaction with external survey platforms" purpose. If you use any of these features, add "Hotjar Form Analysis & Conversion Funnel" to your privacy policy.
4) Hotjar Heat Mapping & Session Recording
Hotjar Heat Mapping and Session Recording are both filed in our "heat mapping and session recording" purpose. If you use any of these features, add "Hotjar Form Analysis & Conversion Funnel" to your privacy policy.
And this is a quick gif of how easily you can add Hotjar disclosures to your privacy policy: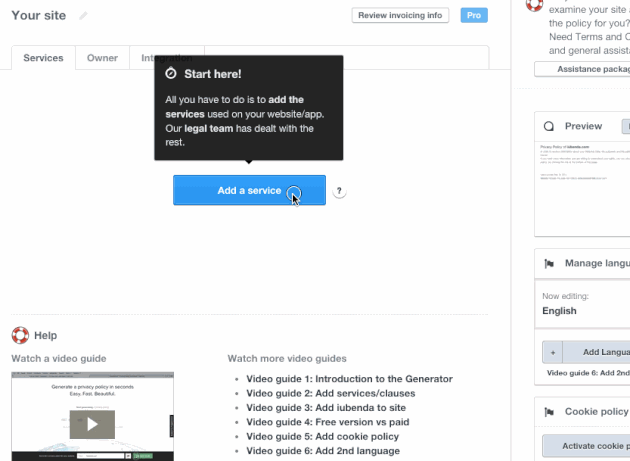 That's it.