Update 30.10.17: MailChimp surprises with a blog post that partially rolls back their plans described below. EU-users are still going to retain the double opt-in default, if they have the data on that user being located in the EU. That doesn't change the general observations below, however, it reinforces their importance.
There's an important change occurring over at MailChimp which will implement and change all email forms to follow a single opt-in system starting tomorrow, October 31st.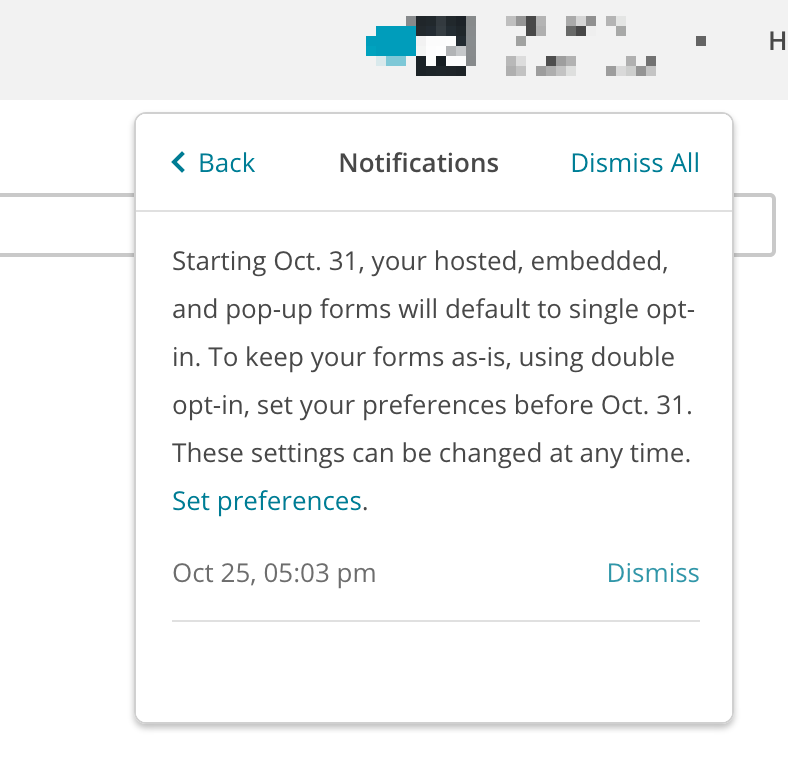 From that day on, anyone's old email sign up flow includes single opt-in, even on their already in-use forms.
The most important facts we need to talk about:
Why is this not only good news?
How can you re-enable the Double Opt-in system?
Why is MailChimp's single opt-in not only good news?
MailChimp shares the change as good news in a recent blog post:
Choose your opt-in method

These pop-up forms now give you the choice to make your forms single or double opt-in. And on October 31, the rest of MailChimp's form options will offer that choice, too. Single opt-in has been a popular request from our customers over the years, and we want to provide you with the flexibility to choose the opt-in method that makes sense for your business. To set the opt-in preferences for your lists, log into MailChimp and navigate into your settings.

With single opt-in, your subscribers will be able to enter their email address and join your list in one simple step. We've also made the success message editable, so you can provide a quick message to your new subscribers after signup.
However, the change at MailChimp also means that the company won't take care of sending a verification email to your new contacts anymore, at least not by default. While some marketing purists might rejoice because of the simpler setup, you should look at the changes twice.
In a nutshell, the reason why double opt-in is important:
is advisable in the US and internationally to confirm the validity of your contacts
is necessary in the EU as proof of consent
is required in Germany
You can read more about sending email newsletters and the double opt-in as a requirement here.
How can you re-enable the double opt-in system on MailChimp?
The new standard setting is changed to single opt-in unless the users of the service contradict it until 31.10.2017. Therefore, can you still reset your lists to be double opt-in?
Yes you can. Here's a view of the Signup Preferences settings screen: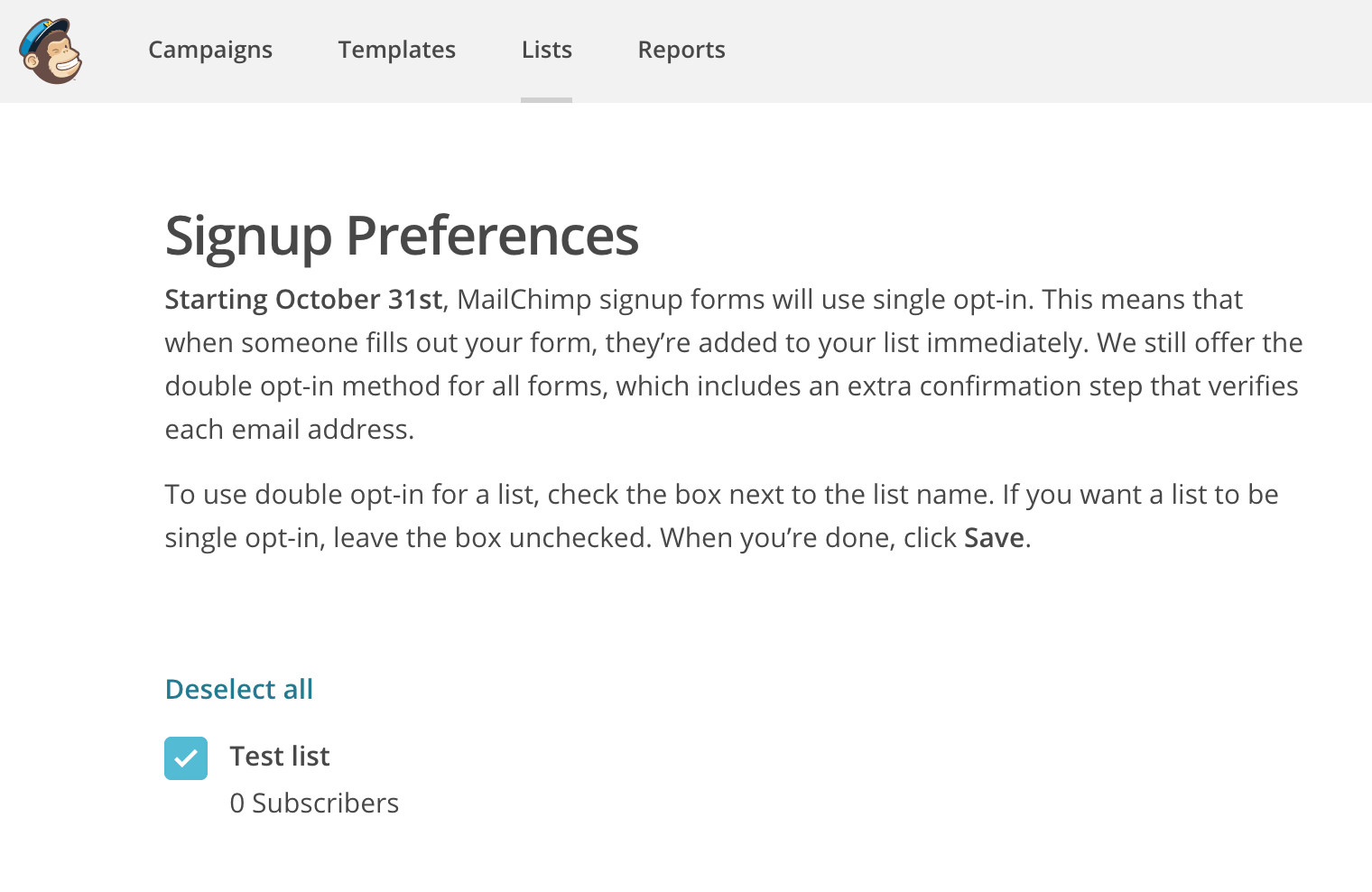 While this change comes at an awkward time, not that long before Europe starts with an even more rigorous privacy regulation (the GDPR), you can still revert back to your double opt-in feature by finding MailChimp's Signup Preferences.
You might also be interested in our post
or you might want to generate a privacy policy for your MailChimp powered newsletter.