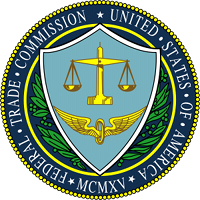 Some days ago Maneesha Mithal, the FTC's associate director of the Division of Privacy and Identity Protection, said that the current methods for notifying consumers when their data is being collected are inadequate.
FTC released a report which recommends that users must be notified at the time their data is collected, while now they are aware of this practice only by reading the privacy policies.
For example, FTC recommends to notify the users when a tracking software is installed on their computers.
FTC's concerns are mainly focused on a practice called behavioral marketing. Using tracking codes and analyzing the collected data, advertisers can learn about consumers' habits and vehicle targeted advertising.
However, online advertisers argued that these collected data can't uniquely identify users. But nonetheless Ms. Mithal replies that the distinction between personally identifiable data and other types of users' data is unclear.
Just after this, two big american associations launched their private ethic codes.
A code of ethics for web-analytics' workers
Analyzing the 50 most popular U.S. websites, the WSJ found that they install 64 tracking files on average. They are first-party or third-party cookies.
So, web analysts drafted a code of ethics for web-analytics' workers.
Their aim is to build a code starting with workers because directly appealing to big players would have undoubtedly led to their refusal.
The promoters of the code hope that when someone of the web-analytics' operators will be looking for a job opportunity, he will pay more attention to the subscription of this code by his employers, so as to avoid to have to be forced to implement bad practices that may damage the whole category.
The code asks some simple question like: "Are you willing to put your name on a line and say you won't associate personally identifiable information with tracking cookies unless there has been an explicit declaration thereof? Are you willing to say you won't transfer the data without permission from the consumer?" Eric Peterson and John Lovett told, when interviewed by Digits.
In the Web Analytics Association's plan there is also the rolling out of an analyst certification with the release of a seal similar to the one provided by TRUSTe. This should allow the spreading of a trust mark recognizable by users.
IAB releases its Advertising Option Icon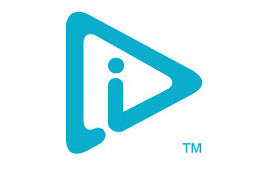 While the Web analytics association releases its ethic code, the IAB together with largest media and marketing trade associations, with support from the Council of Better Business Bureaus, released an icon able to inform consumers about the use of tracking technologies that follow consumers' habits.
The release of this icon called Advertising Option Icon is an effort to continue the developing of a stricter self-regulation of the online data collection and advertising industry.
Seeing the Advertising Option Icon consumers can know that the company is following self-regulatory principles. On this way, companies may communicate to their audience their attention in consumers' personal data protection.
The reason why industries are involved in rolling out this ethical self-codes
The business of online advertising is up to $23 billion-a-year on average. Operators know that two bills have already been introduced in the House of Representatives with the aim to restrict these practices. Obviously, they don't like this possibility.
On the same way, we can read the recent changes to the Google's privacy policy.
How to apply for this self-codes?
To apply for the web analytics workers' code of ethics, you have to wait for a final version because the current is only a draft.
To incorporate the Advertising Option Icon you can visit the the coalition's website or the Better Advertising Project.