Many of you are surely wondering what's happening under the hood. This post will show some shots about what we are working on.
What you're about to see is just a preview, but the release is not far 😉
A new amazingly amazing iubenda:
new design and new features
We are working with Jonno Riekwel for making iubenda not only useful, but even beautiful.
The result is amazing, we are excited of what's coming up, screenshots below.
New Dashboard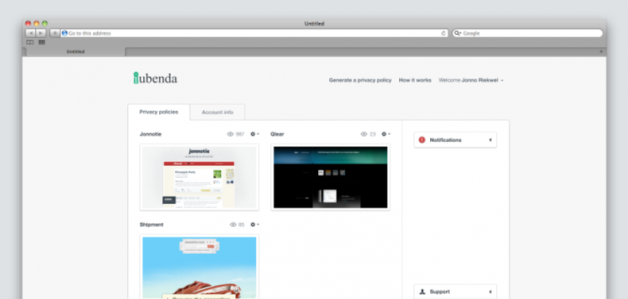 We redesigned the dashboard to be more visual and funny to navigate.
New interface for managing services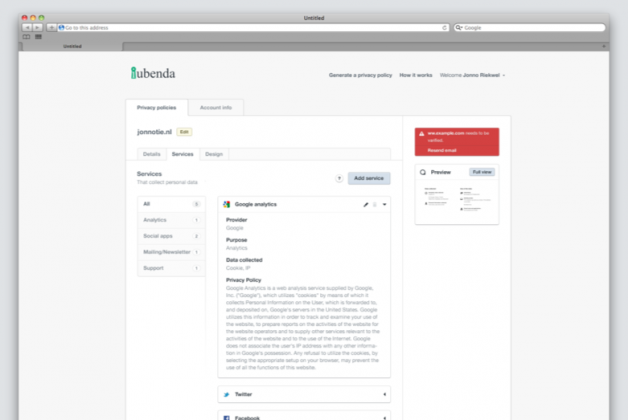 We now have categories for making the services easier to manage, and a dedicated section for editing the privacy policies generated in the past
Language management
The reason why we only invited italian users to join the beta so far is that there was no way to seamlessly manage multiple languages. Now we are building a dedicated feature for handling the need: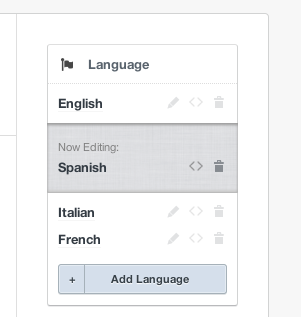 Simplified privacy badges and 'no branding' option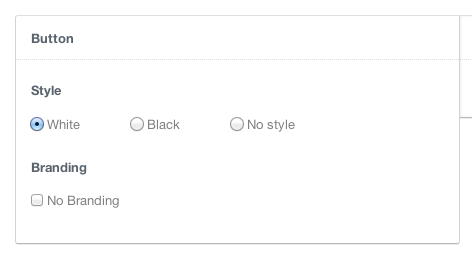 This was the most common feature request. The good news is that it's coming 🙂
A completely renewed privacy policy
The process was long, and we explained it on a dedicated blog post, but we can finally show the result: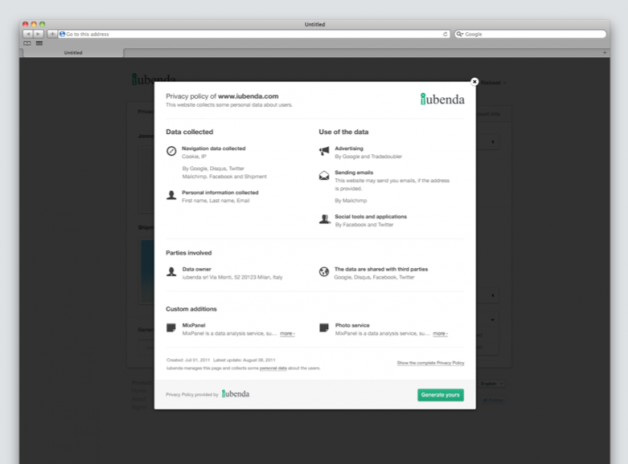 Stay tuned
Sign up to the waiting list if you didn't yet, we'll keep you up to date, as more as we can.
This is just a sneak peek of what we are working on, we are *very* alive and iubenda is moving fast.
What you see on the shots is not live yet, it's still WIP, but we think you deserved a preview 😉