Find out your website's compliance rate — can you get to
100%

?

Simply insert your website URL and get your detailed compliance report. If any issues are found, you'll get actionable tips on how to fix them.
It's free & only takes a few seconds
Trusted by over 90,000 clients in 100+ countries
How it works:
1. Have your website scanned
in seconds
Insert your website URL: that's all our powerful scanner needs to perform a detailed analysis!
Pro tip: to get an even more tailored report, you can insert information about your location, your users' location, and your website type.
The scanner will check your website's components against all applicable privacy laws, covering, among others:
Your Privacy Policy
Your Cookie Policy
Your Cookie Banner
Your Terms & Conditions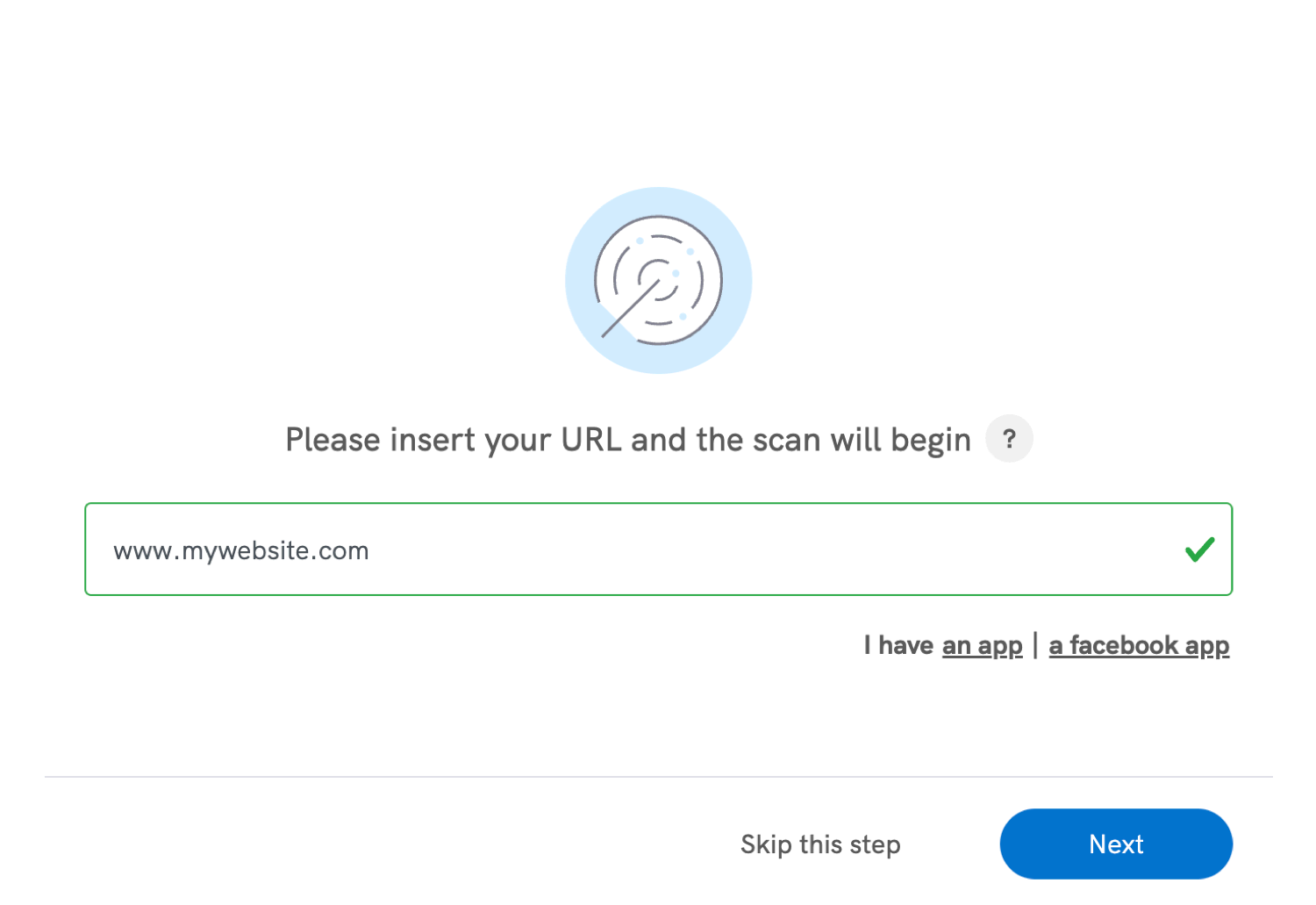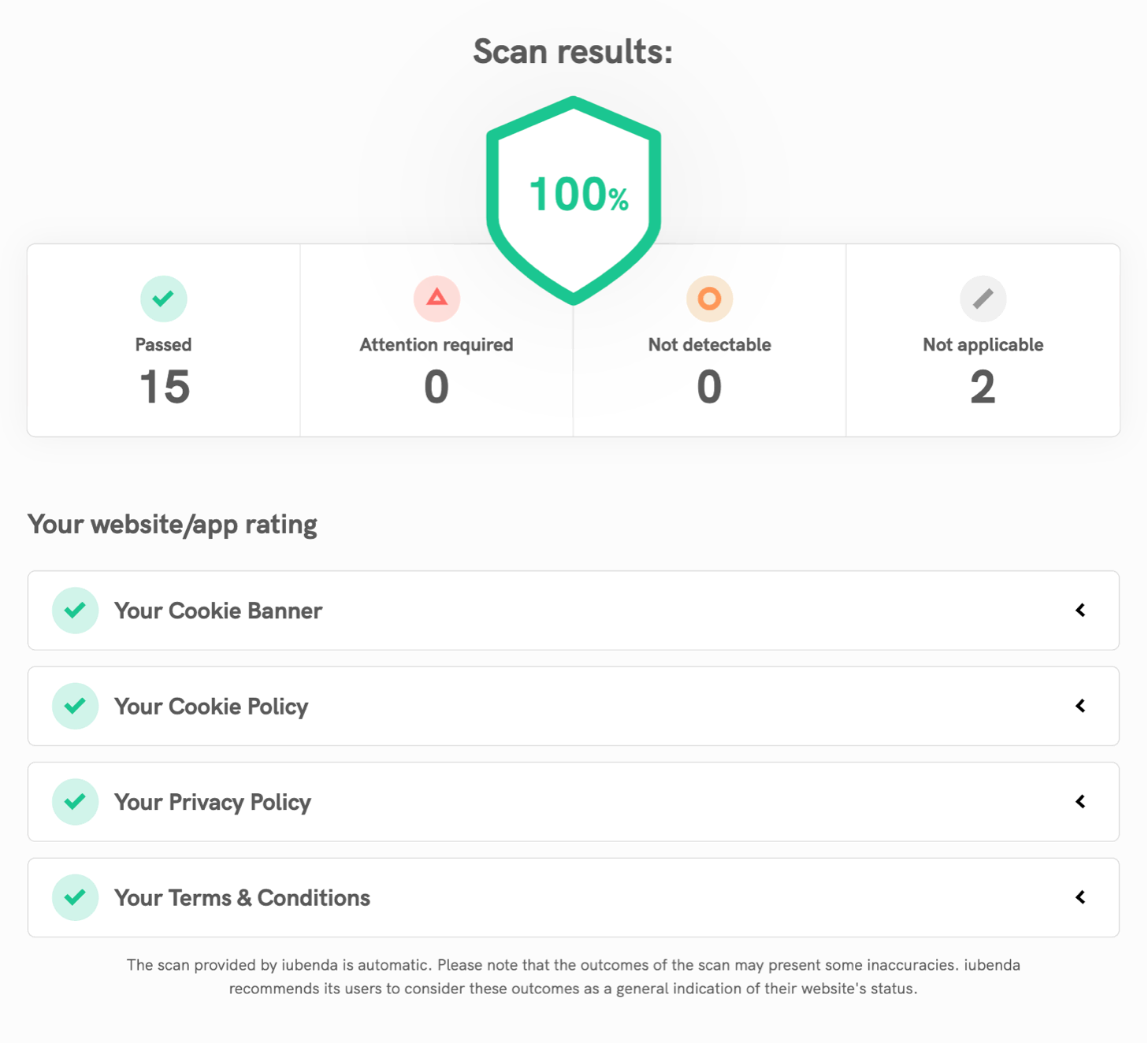 2. Get your
comprehensive compliance report
On your way to a 100% compliance rating!
Find out how many compliance checks you have passed and how many need your attention, thanks to our easy-to-understand compliance report.
For example, we'll tell you if you are missing some key elements on your cookie banner or if your privacy policy contains all the mandated clauses.
Check your inbox for a copy of the report: review it at your own pace, or share it easily with collaborators.
3. Achieve
100% compliance rating

— we'll show you how

Click on a report element to get more information about each compliance issue, along with links to helpful resources to guide you along the way.

Ready to take the first step into your compliance journey? iubenda's comprehensive solutions are at your full disposal to help you make your website fully compliant with International laws.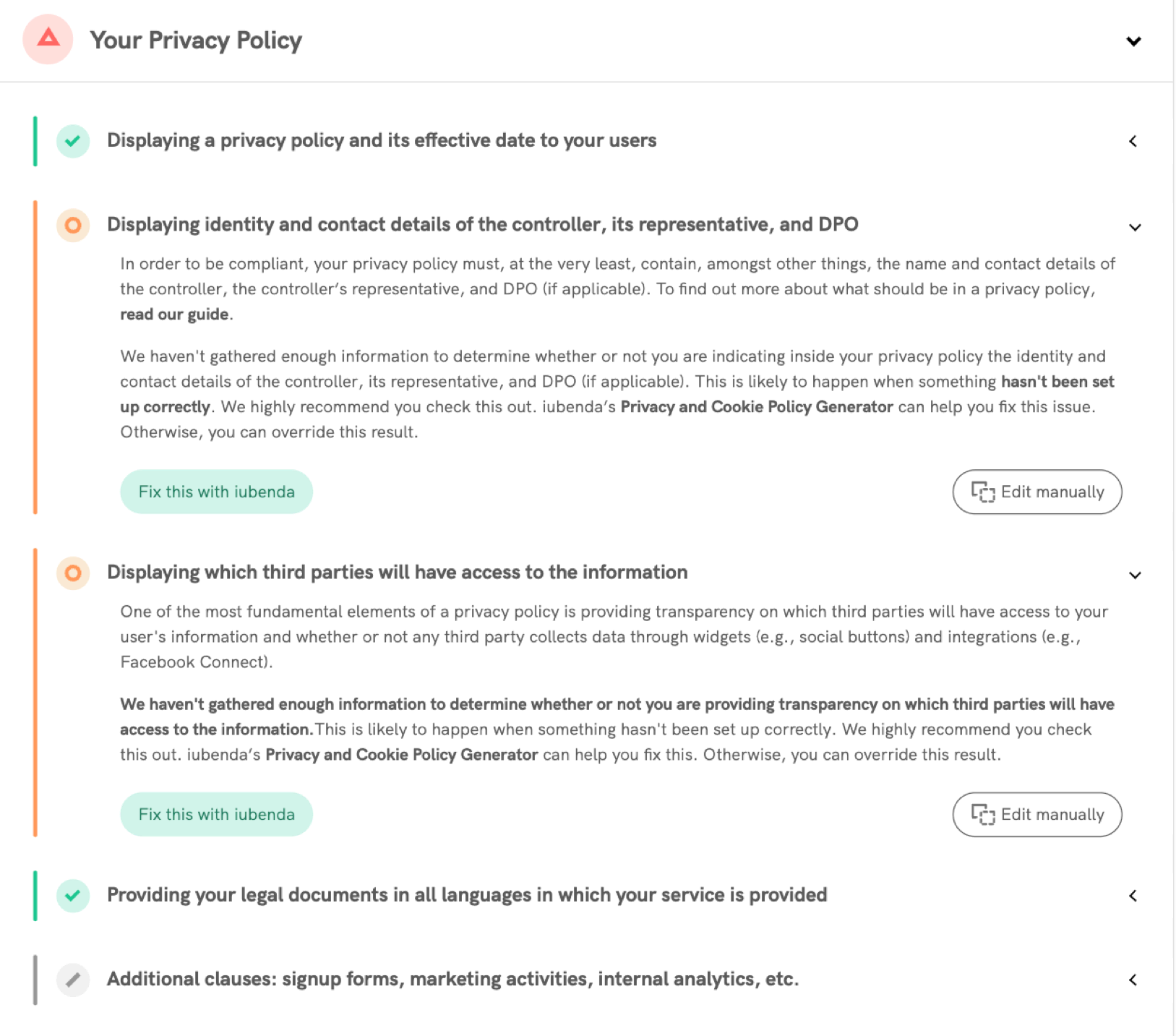 iubenda's automatically updated solutions are optimized for:
🇪🇺 EU's GDPR & ePrivacy
🇺🇸 US State Laws, including California's CPRA and Virginia's VCDPA
🇧🇷 Brazil's LGPD
...and we are always optimizing our solutions to help you keep up with any changes in existing laws or with upcoming legislation!
Trusted by over 90,000 clients in 100+ countries
"If you, like me, are part of a smart team and hate updating your privacy policy every time you add some code to your site, then iubenda is for you. It's ridiculously affordable, and super easy to use."