Let's talk about privacy policies for a moment. It's highly likely that you've come to this blog post because you are looking for guidance on how to make a privacy policy that is free or highly affordable & will effectively comply with privacy related regulations.
But first, let's answer some frequently asked questions.
What is a privacy policy?
The privacy policy is a document in which the data owner (the person or entity that runs a website/app) outlines the methods and purposes of its data processing to users, i.e. individuals who visit or use the website/app.
Does my website need a privacy policy?
No matter if you're running a small or large website, a web or mobile app, a blog, an eCommerce or a newsletter (just to name a few examples): if you collect personal information from users, you need a privacy policy. It's required by law and by third-party services you may use.
All that is required to trigger this obligation is the presence of a simple contact form, Google Analytics, a cookie or even a social widget: if you're processing any kind of personal data, you definitely need one.
What does a privacy policy need to include?
These are the most basic elements that a privacy policy should include:
Who is the site/app owner?
What data is being collected? How is that data being collected?
What is the legal basis for the collection?
For which specific purposes are the data collected?
The categories of sources from which you collect consumers' personal information
Which third parties will have access to the information?
Where applicable, details relating to cross-border/overseas data transfer and which measures were put into place to facilitate this in a safe and compliant way.
What rights do users have?
Description of process for notifying users and visitors of changes or updates to the privacy policy
Effective date of the privacy policy
You can see how these elements come together in this privacy policy example:
Privacy Policy
Can I use a simple template?
The truth is that the topic of privacy regulations is a rather complex thing. Therefore, a template for a privacy policy has to take various things into account like where you are based & what you are actually doing on your website that is privacy relevant. That's rather hard to manage when you think that there are dozens and dozens of relevant things you may be doing on your site.
If you are doing most of the work for your website, you are the one that knows best about your practices. You know if you're using Google Analytics, Mailchimp, a contact form, Facebook Like buttons or making use of any other practice that involves the personal data of your visitors/users.
Mostly however what you don't know, even if you've had very advanced legal schooling, is how to write a legally viable privacy policy. That is what you pay a good lawyer for, who usually has to work out all of the details for your site before they can start applying their very own framework/process for creating a policy for you.
Let's get it out there: hiring a specialized lawyer for your privacy policies, terms of service and other legal documents is the safest way for legal compliance: they will examine your site & situation, work out the legal issues and hopefully create a good policy for you. There's no question however, that you will have to invest considerable time and money.
Where do I put my privacy policy?
Your privacy policy should be easily accessible throughout the website. The best idea is to add a link to your site's footer, so that it is always visible and accessible.
iubenda's approach to privacy policies
Our approach to privacy policies is the following:
we help you generate your privacy policy in just 3 steps;
it takes only five minutes;
you don't need any legal skills;
it's mostly free, but (starting from $29/year) there's a PRO version that gets you set up with more advanced controls easily.
It's as easy as that because our legal team have already done most of the work, handling all the legal documents and texts. It means we have pre-written all of 1700+ clauses for various services out there like Google Analytics and others. It also means you can just sign up, choose a few services and then use the policy we generate for you on your site within a few minutes.
Additionally, we host the privacy policy for you, which means that we keep it legally relevant and change things whenever things need to be changed.
Our most popular clauses like:
Contact form,
Facebook account access,
Facebook like button and social widgets,
Google Analytics,
Google Fonts,
LinkedIn button and social widgets,
Mailing list or newsletter, and
Twitter tweet button and social widgets
are free for any basic policy and can be used on your site without any further ado.
See our free Privacy Policy Generator in action:
How is iubenda different from pre-made privacy policy templates
Privacy Policy templates are generally incomplete and unlikely to include the legally required disclosures specific to the services you're using on your site.
iubenda instead offers a wide spectrum of choices like lawyer-written clauses, hosting of your policy, keeping the docs up to date, the possibility to add custom clauses to your policy and much more – such as a Privacy Policy Generator for mobile apps (iOS and Android).
If you are specifically looking for a privacy policy for a service like Google Analytics, you may easily generate that within your dashboard. We have by now added over 1700+ clauses you may conveniently choose from, but if there's anything missing, we may add it for you if you suggest it in our support forum.
So this is why our free Privacy Policy Generator is much more than just a static template.
Create a free privacy policy
Start generating
About us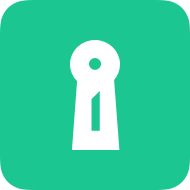 The solution to generate your Privacy Policy. Customizable from 1700+ clauses, available in 9 languages and self-updating
See also