Curious about Terms of Service, what they are and what they should include? Looking for a Terms of Service template? You're in the right place!
A Terms of Service Agreement is a crucial legal document that allows you to set rules that users must follow when using your site or mobile app.
👀 In this article, we cover everything from how important this document is, the information to include, where to display it + a free Terms of Service template. Let's dive in.
What are Terms of Service?
A Terms of Service agreement, often called Terms and Conditions (T&C) or End User License Agreement (EULA), is a contract between you (the service provider) and your users. This key document allows you to set the rules for how people can interact with your website, app, or service. For example, you can outline the right way to use copyrighted content, spell out the steps for suspending or ending a user account, and even the delivery times, returns, etc., if you run an e-commerce site.
🌟 Fun Fact: Terms of Service, Terms and Conditions, and User Agreements all usually mean the same thing.
Why you need Terms of Service for your website
Even if the law doesn't always say you must have Terms of Service, it's a really good idea to include one on your website. Here's why:
Protection Layer: Terms of Service provide a level of protection for you and your business. They help you handle problems that might come up, or even stop those problems before they start. Without these rules in place, it's tough to defend yourself in case of legal disputes or claims.
Best Practice: Although not always a legal requirement, having a Terms of Service is considered a best practice for any business. It contributes to building trust and transparency while also providing protection against potential liabilities for various types of businesses, ranging from bloggers to online shops.
E-Commerce Importance*: Especially crucial for e-commerce, Terms of Service outline payment, shipping, delivery, cancellations, and refunds. It's essential for clarity and business protection. *Be aware that having Terms of Service may be more than just a good idea — it can be a legal requirement. These terms often include legally mandated disclosures about warranties, withdrawal rights, and other consumer protections.
Protect rights: Terms of service allow you to maintain control over your intellectual property, for example, content and trademark.
💡 Fun Fact: Did you know that no matter what your website is about—whether you're selling physical items or not—you should really have a professional Terms of Service? Terms of Service let you set your own rules, protect your ideas, and even limit your responsibilities if something goes wrong.
---
Terms of Service Generator
Generate Your Terms of Service
Basic templates are often not enough to protect your business and intellectual property.
Terms of Service are legally binding documents, so making sure they are customizable and professional is important.
Easily set things like law of governance, disclaimers, limitations of liability and more here 👇
Try it risk free with our 14-day money-back guarantee
---
📌 Reasons to Have a Terms of Service Document
Limiting your liability
Terms of Service could serve as a shield to limit your liability. They can help you avoid some costly problems, like being held responsible for misuse of your products or if your website has a malfunction. These terms make sure you're not on the hook for things that aren't totally under your control.
Protection from abusive behavior
Think of your Terms of Service as a shield against unauthorized actions or behaviours. Here's how:
Setting the Rules: You can lay down some ground rules about what kind of comments are okay—and what's not —in your blog's comment section.
Safeguarding Intellectual Property: You can also prevent people from copying your stuff, like logos and original content. This is super important for protecting your copyrights.
Useful Disclaimers
Think of this part as being totally upfront with your users.
Outlining Responsibilities: Your ToS document outlines out who's responsible for what in terms of rights, responsibilities, and obligations.
Stating the Applicable Laws: Your terms may also allow you to set the law of governance that applies. For example, choosing to have the document governed by the consumer laws of one state vs another.
Being Reasonable: A regular disclaimer reminds users that the info you provide might not always be accurate or complete. Users assume the risks associated when they use that info.
In addition to having your Terms of Service accessible from your website's footer at any time, it's a good idea to show your Terms of Service to users in critical moments (like when they're signing up, commenting, or making payments). This way, they can read and agree to them.
What should I include in my terms of service?
In short, your Terms of Service should cover:
An introduction and how the terms may change
A link to your Privacy Policy
Rules for user behavior
Copyright rules
Limitations on your liability and disclaimers
Payment and refund details
How to settle disagreements
Your contact information
What are the basic terms of service?
While each Terms of Service agreement will be different based on your unique business situation, there are some common elements. At a minimum, your ToS agreement should include:
Tell Users Who You Are: Clearly identify your business.
Explain Your Service: Describe what your website or app offers.
Promise and Assurance: If relevant, let users know about any warranties or guarantees.
Rights to Withdrawal: If applicable, explain any rights users have to change their mind.
Who's Responsible: Explain how risks, liabilities, and disclaimers are managed.
Safety Information: If applicable, provide instructions for proper use.
Rights of Use: Specify any rights of use if they apply.
How to Use: If you have specific rules, like age requirements or location-based restrictions, spell them out.
What Happens if…? Explain how refunds, exchanges, and service termination work.
Order Delivery: If you're delivering products, describe how that works.
Payment Options: Provide information about payment methods.
Extra information: Add any other important details that apply.
🌟 Note: Keep your Terms of Service up to date with relevant laws and tailored to your specific business needs, it is crucial to ensure the document aligns with your unique business operations, structure, and is continuously updated. Learn how to do this here.
What is a generic terms of service policy?
A generic Terms of Service (ToS) policy is like a ready-made outline. It's a general starting point that covers some of the usual things you find in basic Terms documents. However, generic templates aren't created for any particular business type, product, or service. So, so it's important to deeply review it for missing clauses or information that might not apply to your business.
You'll also need to correctly fill in the missing information, and customize the document to legitimately apply to your specific service and business needs. If using a generic terms of service policy, it's highly recommended that you hire a legal professional to help you modify and review the document to make sure it's legally accurate.
💡 Remember, the whole point of terms or service is to give your business a protective shield against potential issues – including legal ones.
How do I write my own terms of service?
You do have the option to write your own Terms of Service document, but keep in mind that this process demands a solid background of legal language, principles, and the relevant laws. It can be complex and time-consuming as you try to create a document that suits your specific business activities. If you're not familiar with legal matters, there's a risk of missing important legal protections or not complying with laws and regulations.
Using a standard terms of service template might be an attractive option because of cost-effectiveness. However, once you start using them, you'll soon realise that they're not tailored to your specific business needs. As a result, specific legal concerns may be overlooked and they may not always be up to date with the latest laws and regulations. In the end, you might need to invest considerable effort in legal work and adding more details from your side.
Hiring a legal expert is, of course, the safest choice when it comes to drafting your Terms of Service document. This guarantees that your document agreement is thorough and maintains a level of legal precision and professionalism that can offer optimal protection for your interests. However, this route can also be quite expensive, as you have to go back every time a regulation or law changes, or even if you just want to add or change something.
👉 A balanced solution (and the one we suggest! ✅) is to use a professional Terms of Service Generator. This approach is both cost-effective and convenient. It generates a customized online agreement based on the information you provide. You can then easily add it to your website. iubenda's Generator has been developed by legal experts and contain a wide range of clauses that allow you to easily customize your document. They ensure that the content is legally compliant and allow you to make any necessary changes at any time.
How do I enforce terms of service agreements?
In addition to having your Terms of Service accessible from your website's footer at any time, it's a good idea to show your Terms of Service to users in critical moments (like when they're signing up, commenting, or making payments). This way, they can read and agree to them.
There are typical situations where users should see the Terms of Service:
When they're creating an account on your website.
If they're signing up for a subscription.
When they're making a purchase.
If they're downloading your mobile app.
💡 To make sure users understand and accept your Terms, you can use a method called clickwrap, it's the most common way to do this.
Terms of Service Example
To provide you with a clearer view of what a Terms of Service (ToS) document might look like, we'll explore real-world ToS examples from well-known brands.
Please note that these examples offer insights into how different brands structure their ToS documents. While they provide guidance, remember that your specific terms of service and policies should match your business offerings, industry regulations, and legal requirements.
Here, we've selected a few prime examples of websites that have effectively implemented terms of service using the iubenda generator:
Here, you can see how Linkbuilder displays the terms of service in full screen when users click on the button at the bottom of the page:
Click on the button to see the live example:
Terms of Service Example Linkbuilder
In contrast, iubenda shows their terms and conditions in a pop-up window after users click on the button at the foot of the page:
Click on the button to see the live example:
Terms of Service Example iubenda
Terms of Service Template
Here's a basic Terms of Service template you can use as a starting point for your own document. Remember, this is just supposed to give you an idea of the structure of the document.
A generic Terms of Service template could not be enough for protecting your business. This means you'd have to add a lot of legal information to make it compliant and specific to your situation.
👉 Too complicated? We recommend using a professional solution: jump to this section to learn more.
Click to open the template
I. Identification and Contact Information
The entity operating this website/application is [Your Business]. Our primary business location is at [Your Business Address]. Reach out to us through the contact form on our website, emailing [Your Business Email], or by telephone on [Your Business Phone Number].
II. Description of Products/Services
[Your Business] provides [Description of the services your site/app provides].
III. Limitation of Liability
[Here you should include any statements that restrict your liability. As these documents carry legal implications, we recommend using a professional solution.] The Owner does not assume responsibility for any direct, indirect, incidental, consequential, or special damages that may arise from the use of its services or website content.
IV. User Accounts and Content Restrictions
[Please include any guidelines for user accounts and your website. This section may cover content restrictions. Refer to the provided sample text ->] Posting or transmitting any illegal, harmful, threatening, abusive, harassing, defamatory, vulgar, obscene, sexually explicit, discriminatory, or objectionable material of any kind on the [Your Business] site or service is strictly forbidden. This also encompasses material that promotes criminal activities, triggers legal liability, or infringes upon local, state, national, or international laws.
V. Order Placement, Pricing, Payment Methods and Cancellation
[[If you sell products or services, it is essential to outline policies about pricing, payments, and cancellation. This sample text should be adapted to suit your specific situation and to comply with your country's regulations. It is highly recommended to seek advice from a legal professional or to use a professionally-designed generator.]

Buyers must be at least [age limit] years old. We maintain the right to decline service to anyone, anytime, without needing to provide a reason. Our services are not available where prohibited by law.
Once an order is placed, a confirmation email is sent to customers outlining the ordered products and the total cost. [Your Business] reserves the right to cancel an order prior to dispatch under any unexpected circumstances.
Accepted payment methods include: [e.g. Visa, MasterCard, American Express, and PayPal].
All prices can be changed without prior notice and do not include any potential taxes.
The [products/services] purchased from [Your Business] are expected to be [e.g. dispatched within three business days of the order and delivered within 5-7 business days]. We deliver to [e.g. all states in the U.S.].
Customers can cancel their orders within [e.g. 24 hours] of placement, given the order hasn't been dispatched yet. To cancel an order, customers need to [e.g. navigate to the dedicated section on their account and request cancellation].
VI. Warranty/Guarantee Information
[In case you sell products or services through your website, you'll need to incorporate information regarding warranty rights, as mandated by the consumer laws of certain countries.]

Each and every product provided by [Your Business] is accompanied by a customary warranty period of [e.g. 12-month] , which covers against any faulty aspects pertaining to [e.g. material, workmanship]. It should be noted that this warranty is not applicable to situations such as [enumerate all relevant cases, e.g. improper usage, unauthorized modifications, or occurrences of natural phenomena].
VII. Withdrawal Right
[If you sell products or services on your site, you'll also need to include details on withdrawal rights which is legally required under some conties' consumer laws]

Customers have the right to withdraw from the contract within [duration e.g. 14 days] without giving any reason. The withdrawal period will expire after [duration e.g. 14 days] from the day on which the customer acquires, or a third party other than [e.g. the carrier] and indicated by the customer acquires, [e.g. "physical possession of the goods"].
VIII. Safety Information and Instructions for Use
The [products/services] we offer must be used iaccording to the provided instructions and guidelines. Not doing so may lead to [e.g. "injury", "Always ensure that the product is assembled correctly before use and keep out of reach of children"].
—
By engaging with [Your Business] website/application, you consent to these Terms of Service. Continued use of the website/application post any changes implies your acceptance to be legally bound by these updated and/or revised terms.
Last updated on: ________
⚠️ Note
This is a general and basic Terms of Service template and must be customized to fit your specific circumstances and requirements. As mentioned, because these are legally binding documents, we highly recommend consulting with legal professionals or using a generator created by legal professionals to ensure compliance with applicable laws and regulations.
Where to display your Terms of Service
Having a well-crafted ToS document is great, but it won't be helpful if no one can find it!
You must ensure that users can easily access it whenever they need.
This means you should place it in a noticeable spot on your website:
[recommended 👌🏽] Include a static link in your site's footer to ensure it's always visible.
Put it in a menu, especially for mobile apps, under sections like "About" or "Legal."
Integrate it into the account creation process, within a sign-up form or on a "Create Account" page.
Display it on checkout forms.
Terms of Service Summary in 10 Points
Terms of Service (T&C) agreements form contracts between service providers and users, allowing the provider to set rules within the law. They are meant to protect businesses.
Terms of Service, Terms and Conditions or Terms of Use are just different names that refer to the same document.
Having a Terms of Service document is essential for businesses as it helps manage disputes, protect against liabilities, and comply with legal requirements.
It can be mandatory for e-commerce to have detailed Terms and Conditions that cover sales conditions, payment methods, shipping, delivery, withdrawal, and cancellation procedures.
Limitations of liability, protection from abusive behavior, and disclaimers are important elements to include in a Terms of Service document.
Terms of Service agreements should include identification of the business, service descriptions, warranty information, withdrawal rights, payment details, and other relevant clauses.
It is crucial to enforce Terms of Service by presenting them to users during account creation, subscriptions, purchases, and app downloads.
Terms of Service should be displayed prominently on websites, such as in the footer, menus, or during the account creation and checkout processes.
Ensure your document covers all your business processes and is always up-to-date.
Since a Terms of Service document is legally-binding and should protect your business, make sure it is professional and customized. For this, we recommend using a Terms of Service Generator to easily create your own.
Terms of Service Template Tips
Before deciding to use a terms of service template, here are a few considerations to make.
1. Identify missing information
Your document should always be up-to-date with the various privacy laws and in its contents in general. It should also match your specific business processes and model.
Start by going through each of the following areas and their questions:
Is your business mainly focused on making money from content?
If you have an online store, do you sell digital items, physical items, or both?
Do you mainly sell to other companies, or only to individual customers (B2B vs. B2C)?
Do your users have the ability to sell to other users?
What are your methods for signing up?
What are the various types of accounts (e.g., guest vs logged in)?
What user roles are there? Can they up-vote ratings, comment, or report others?
What payment options do you offer? (Credit card, PayPal, gift cards…)
What are your policies for returns and shipping?
Do you have different user levels (registered vs. non-registered)?
How do you handle sensitive data when processing payments?
What do you expect from users in terms of behavior (including comments), account termination, and the use of your product/service/content?
Do you participate in an affiliate program?
Can your products/content potentially be harmful if used incorrectly?
What is your governing law?
2. Ensure your document is complete and keep it up-to-date
You should make sure to incorporate all the essential clauses required to limit potential liabilities and regularly revise the document whenever something changes (whether it's the law, or some of your business processes).
💡It's essential to have well-crafted Terms of Service. The opposite could not serve its purpose and at worst, potentially bring legal complications.
3. Use a professional Terms of Service Generator
It is strongly recommended to use a high-quality generator for building a legally-biding document.
Naturally, having a personal lawyer prepare and revise your documents is an even better (but costly!) option. A quality generator with text written by legal professionals is the next best thing!
Craft your document in minutes with iubenda's Terms and Conditions Generator
---
🚀 Save yourself the headache, quickly find what you need 👉 pick from hundreds of scenario-specific clauses;
🚀 Build a precise and compliant legal document 👉 clauses have been pre-drafted by lawyers;
🚀 Give up the static template 👉 add, remove or update your document at anytime from your own dashboard
Don't just take our word for it! See it in action 🎥 ⬇️
Try the Generator risk free with our 14-day money-back guarantee
About us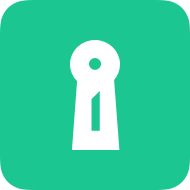 Attorney-level solutions to make your websites and apps compliant with the law across multiple countries and legislations.