Are you looking for an A/B testing tool for your website? Then you're in the right place!
A/B testing can mean big improvements in everything from ad performance to conversion, so choosing the right tools is important.
We've selected 7 A/B testing tools – that are also privacy-friendly.
Let's dive in!
Here's why you may need an A/B testing tool
If you're doing business online, A/B testing is probably already a crucial part of your activity, but in case it isn't, here's how A/B testing can help you. With A/B testing, you can track and identify which features of your website your users find more appealing, if a CTA is working properly, or if you may need to edit the wording of your copy.
A/B testing usually consists of showing two (or more) different options of specific sections of your website to a certain segment of users, to understand which one performs better and can make you reach your goals. In fact, A/B testing can help you to increase user engagement, reduce bounce rates, increase conversion rates, and much more.
That's why it's so important to have a tool that allows you to set up many different kinds of experiments!
7 A/B testing tools
VWO
VWO is an AB testing platform that allows you to import and aggregate all your metrics without any coding knowledge required.
The visual editor is indeed one of VWO's strengths, because it allows both technical and non-technical users to set up and launch new tests easily. It also includes a wide range of functionalities, use cases and integrations, to customize your experiments as much as you need.
VWO provides a self-hosting option, which is available for their Enterprise plan, and allows you to host the data on your servers.
VWO is GDPR, CCPA and HIPAA-compliant and automatically removes email addresses and IP addresses from the data you've collected.
Price: Price disclosed on request.
Kameleoon
Kameleoon is an AB testing platform that supports both a graphic editor and a code editor, making it suitable for both non-technical users and developers.
One interesting feature of Kameleoon is the AI-Powered Personalization: the algorithm can detect optimization opportunities based on users' behavior and trigger the relevant A/B tests, that are applied only to the specific user segment.
For your user segments, you can either import them from your tools, or select from 45+ native targeting criteria.
Kameleoon can be self-hosted on your servers, and it provides three different options for self-hosting.
Price: Price disclosed on request.
PostHog
PostHog is an all-in-one product analytics suite that integrates all the essential features for understanding user experience: from Insights and Session Recording to A/B testing.
Their Experimentation Suite is extremely flexible and allows endless use cases, but – compared with other A/B testing platforms – it requires some technical and coding knowledge.
Price: PostHog offers a free plan, which is also self-hosted and open-source. The cost of the paid plan depends on the events or the sessions recorded.
Unleash
Unleash is a feature management platform that provides an overview of all features across applications and services. The platform allows A/B test implementation via feature toggles and offers accurate user targeting.
The solution is built with privacy in mind, it's GDPR-compliant and you don't need to store or process your users' sensitive personal data to use it.
Unleash can be self-hosted as well.
Price: the open-source, self-hosted plan is free. The Pro plan starts at 80$/month.
Mojito
Mojito is an open split testing stack that enables building, launching and analyzing experiments via Git/CI.
The tool consists of three modular components, that can be used independently or all together:
a front-end library for bucketing users and analyzing their behavior;
data models and events for fast reporting;
reporting templates and functions so you can build your own visualizations for experiment analysis.
Mojito is self-hosted.
Price: Free.
A/B testing tools and privacy
💡 Did you know?
If you're using an A/B testing tool, you're probably processing users' data. Then you need to disclose this in your privacy policy!
Without a privacy policy and the proper disclosures, you may be violating privacy laws, such as the GDPR.
📌 Here's how to add disclosures to your privacy policy:
Don't have a proper privacy policy? Get a free one in minutes below!
Generate my privacy policy
About us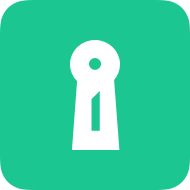 Attorney-level solutions to make your websites and apps compliant with the law across multiple countries and legislations.