A privacy policy is mandatory under many privacy laws.
Under the LGPD (Brazil's new General Data Protection Law), companies must include specific disclosures about the processing user data in their privacy policies.
This information:
must be made available in a clear, adequate, and notable manner, and
should be easily accessible throughout your website/app.
Does the LGPD apply to you?
The LGPD applies in two scenarios:
If your processing activities fall within either category, then the law applies to you.
What does the LGPD require for a Privacy Policy?
In order to be compliant, your policy must at the very least contain:
the specific purpose of the processing;
the type of processing and the duration of the processing;
the identity and contact details of the data controller;
information about who the data is shared with and why;
the responsibilities of any processors or agents that will carry out the processing;
the applicable user rights and how they can be exercised.
Example of an LGPD-compliant privacy policy
Here's an example of an LGPD-compliant privacy policy, created with our generator. See the section dedicated to Brazilian consumers and their privacy rights for more details.
Privacy Policy
How iubenda can help you create an LGPD compliant privacy policy
All privacy policies generated with iubenda allow you to be compliant with the LGPD, as they contain the option to easily apply the legal standards defined by the LGPD to Brazilian users.
With our Privacy and Cookie Policy Generator you can create a beautiful, lawyer-crafted, precise privacy policy and seamlessly integrate it with your website or app. You can simply add any of several pre-created clauses at the click of a button or easily write your own custom clauses using the built-in form.
Our solution makes it easy for you to meet LGPD requirements, with one-click activation for:
Displaying LGPD related language, disclosures, and instructions as legally required.
Automatically updating your embedded privacy policy with the LGPD text once activated within the generator – no need to re-integrate the code on your site!
Make your site LGPD compliant in minutes
Start generating
About us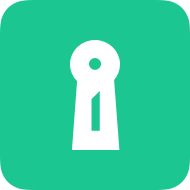 Achieve LGPD compliance for your site, app and business. Easily manage consent, processing records and more.
See also