Under GDPR, it is advisable to inform staff members about the duty of secrecy and to have them sign a binding obligation in order to meet the conditions set by some GDPR provisions. You can read more about the reasoning in our GDPR Offline Compliance Duties article.
Since we want to help our users on as many fronts as possible, we've made a Non Disclosure and Confidentiality Obligation for Employees template. The template is currently available via Quip (where you can export – top left corner – into various file formats) and .docx direct download:
Since this is only a starter template, it is provided as-is and its content is offered without warranty of completeness or correctness.
Sobre nosotros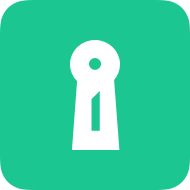 Soluciones de conformidad legal para sitios web, apps y organizaciones: adapta tus formularios web al RGPD recopilando el consentimiento y registra las decisiones de participación y las autoexclusiones según la CCPA.