E-commerce and off-premises selling offers many advantages, but it also entails certain obligations under EU rules.
Right of withdrawal within the EU
When shopping online, consumers have the right to a cooling-off period of 14 calendar days where they can withdraw from the contract and return their purchases to you without giving any reason.
Terms
When cancelling a purchase, consumers have to return the product to the seller within 14 days of receipt.
When a consumer exercises the right of withdrawal, you're obliged to refund him within 14 days.
Return shipping costs
Usually consumers have to pay the return shipping costs, but this is something you must inform them about before the purchase.
When the right of withdrawal does not apply
Some purchases are not covered by the cooling-off period, for example:
perishable goods
specially made products (clearly personalized goods)
services that have been fully performed
culture and sport events
trips and accomodations
Why you need a return and refund policy
If you sell online, a return and refund policy is a must-have: most countries industry regulations require stores (even digital ones) to have an agreement to inform users about their policy on returns and refunds.
Without a return and refund policy:
you'll have to pay the return shipping costs, and
consumers will have 1 year and 14 days (instead of 14 days) to exercise their right of withdrawal.
Also, customers are unlikely to trust an eCommerce that doesn't offer an easy way to return purchases that don't fit, arrive damaged or simply aren't what they expected.
That's why you need to add a return and refund policy to your website. Just remember to:
keep it simple,
make it easy to find, and
be upfront about all of the conditions.
What to include in a return and refund policy
Your return and refund policy should include at least the following sections:
returns: inform users how many days they have to return the product and in which conditions (i.e. same package)
refunds: inform users how will they receive the refund for the product
shipping: inform users who will pay for shipping
Where to put a return and refund policy
Make sure that your return and refund policy is not only clear and concise but also easy to find on your website, so that customers see it before they buy.
A few key places to list this policy include:
Your website footer
FAQ page
Product page
Cart
Checkout
Please note that you could add the return and refund policy in your Terms and Conditions rather than having a separate agreement.
Example of return and refund policy
The document below is an example of Terms and Conditions created with iubenda Terms and Conditions Generator.
Click on the button to open the document and scroll to "Right of withdrawal" (under "User rights") for a sample return and refund policy:
Terms and Conditions
How iubenda can help you generate a return and refund policy for your eCommerce store
With our Terms and Conditions Generator you can – among other things – inform customers about your policies regarding returns and refunds.
Our solution lets you to easily generate and manage Terms and Conditions that are professional, customizable from over 100 clauses, drafted by an international legal team, available in 10 languages, and up to date with the main international legislations.
See it in action:
It comes with:
guided set-up;
hundreds of possible personalizations;
legislation monitoring;
plug-and-go integrations for popular store platforms such as Shopify and WooCommerce;
pre-defined scenarios: buildable text modules for marketplace, affiliate programs, copyright, eCommerce, mobile, and more.
The solution is optimized for everything from eCommerce (including affiliate programs), blogs, and apps, to complex scenarios like marketplace and SaaS. Getting started is easy: simply create a free account, activate the Terms and Conditions within the dashboard (requires 1 Ultra license) and start generating.
Generate a return and refund policy for your eCommerce store
Start generating
About us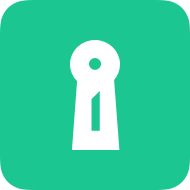 The solution to draft, update and maintain your Terms and Conditions. Optimised for eCommerce, marketplace, SaaS, apps & more.
See also