Update: we've added alternative options in our help documentation. Please take a look at the posts in that section: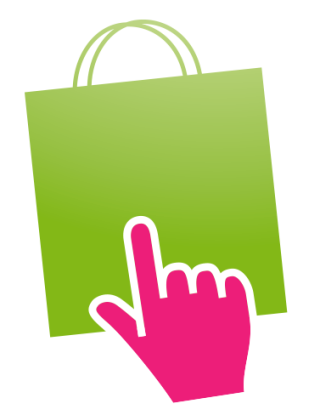 This is a splendid guest post by Joseph Smith who has been experimenting with iubenda's code and PrestaShop (integrating iubenda via the creation of a custom hook). Since the integration he wanted for himself and PrestaShop is not entirely straight forward, he outlined the process for us and you in this guide for iubenda and PrestaShop.
Hi everyone! I'm currently working on an E-Commerce website in a CMS called PrestaShop, version 1.6, and I needed to fill the privacy policy part of the site.
Searching the web I discovered iubenda, and it's really awesome! It quickly generated the information I needed and it gave me a simple code to import the nice graphics and features of iubenda in my site. One problem though, the default PrestaShop text editor doesn't allow users to insert any form of code, be it an iframe, javascript or importing any external "nerdy" files.
Many would ask "why not just integrate the code in some existing part of the site?".
Well, my answer is that I'm hard headed and I wanted the privacy policy to be seen only in one CMS page, "terms and conditions", and I wanted to insert the code from the backend. Period. Hahaha!!
But really, I usually prefer keeping the coding for site functionality, whilst keeping the site's backend for contents: it's easier to finds things when a little organized 😀
So the question became: "how do I integrate a code snippet, from PrestaShop's backend, and display it on only one of the CMS pages?".
Just to point out, I'm a web-programmer and I could have dealt with this problem in very different easier ways, but my hard head helped me learn something new, that's actually quite simple, so now I want to share 🙂
Privacy Policy for Prestashop steps 
Basically, the process consists in:
Inserting a custom hook in PrestaShop's database;
Calling the hook with a controller;
Positioning the hook on the site, exactly where needed;
Inserting iubenda's code somewhere in the backend;
Targeting the hook and displaying the privacy policy on the site.
Read the whole process in our help documentation. We have moved this part of the article over there because it is where all of our other help is located as well. And when you are done, this is what your Prestashop page will look like: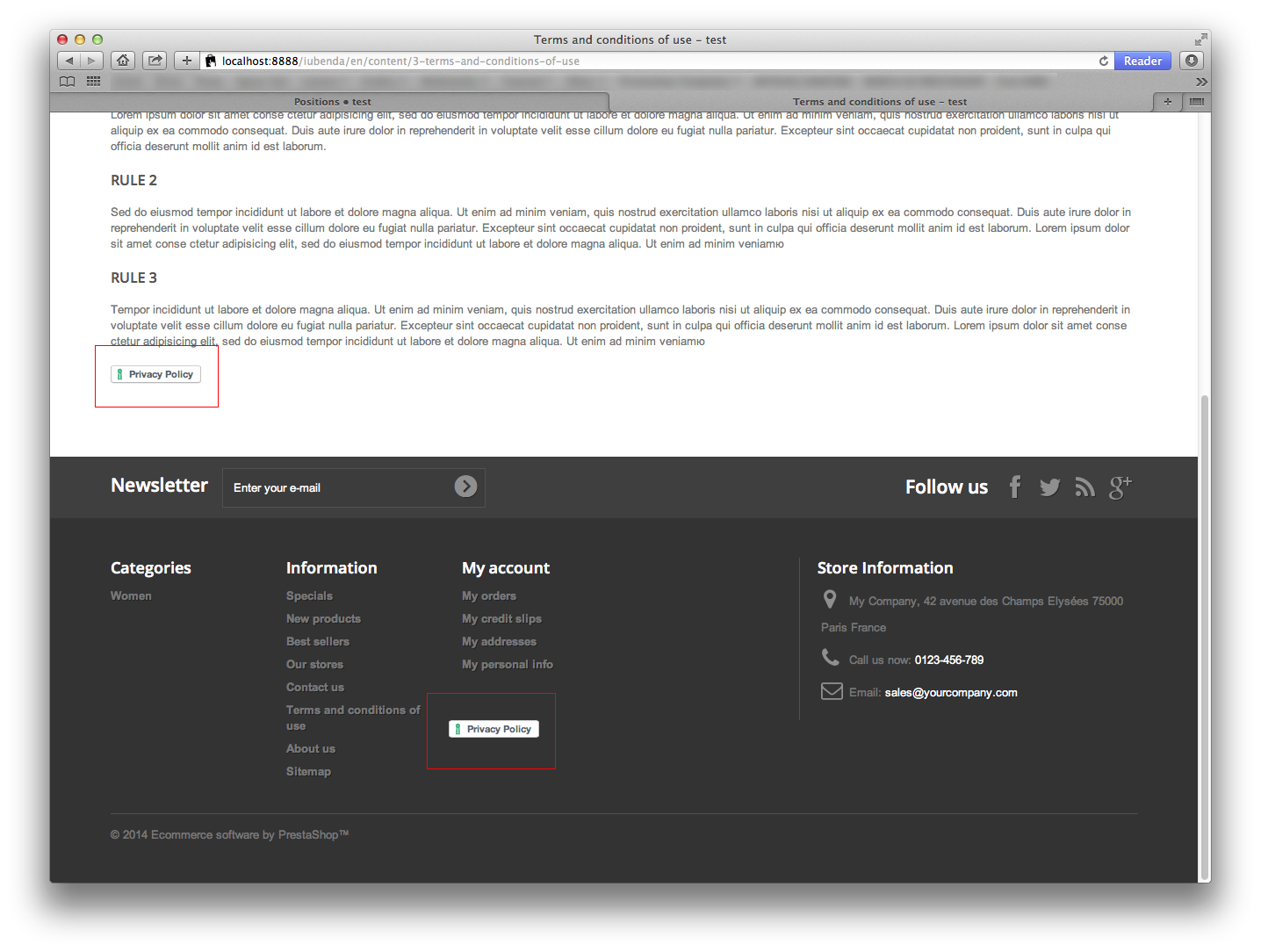 I hope this tutorial was helpful, happy hooking!
---
This post has been written by Joseph Smith:
Joseph Smith
Pur Sang Advertising site, and on Facebook
---