We've compiled the latest in Data Protection and Privacy news for your convenience below.
1) Newly Published Documentation
The European Commission has published its Work Program 2023, which sets out its agenda for the targeted actions to complete the objectives of the mandate in terms of political strategy and key legislative proposals, among others. Read here →
The European Data Protection Board (EDPB) released its revised Guidelines 9/2022 on notifying the public of a personal data breach under the General Data Protection Regulation and is now looking for feedback from the general public. Access here →
2) Notable Case Law
3) New and Upcoming Legislation
The Czech Presidency of the Council of the European Union has prepared its latest compromise text for the proposed Artificial Intelligence Act, Euractiv reports. The text, now in its fourth drafting, features, among other things, updates on requirements for the use of AI by law enforcement, additional transparency requirements, and different factors for calculating penalties. The text will be discussed by the Council Working Group on Telecommunications and the Information Society on October 25 and, if no issues are raised, could be approved by mid-November. Reported here →
4) Strong Impact Tech
Other key information from the past weeks
In response to a complaint made, the Italian DPA (Garante Privacy) fined Intesa Sanpaolo Vita S.p.A. €20,000 for violating Articles 5(1)(a) and 5(1)(f) of the General Data Protection Regulation (Regulation (EU) 2016/679) (GDPR).
The EU lawmaker leading on the cloud-related provisions of the Data Act wants to remove the obligation that cloud providers must ensure an equivalent level of service when a client changes provider.
The fashion e-commerce platform Shein has been fined $1.9 million by the attorney general of the state of New York for a data breach, according to a notice from the state's Attorney General office.
About us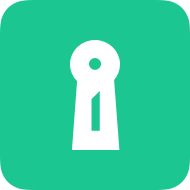 Attorney-level solutions to make your websites and apps compliant with the law across multiple countries and legislations.