Promoting iubenda can turn into a business for some people with the right audience: do you run a site or newsletter that targets e-commerce owners, bloggers, web designers, web developers or site owners in general? Start earning a 30% commission for every customer you refer to us.
However, running an affiliate program involves working to build trust with your audience.
Here's why we wanted to share some best practices for you to get started. Even if you've been doing it for a while, you'll find some valuable tips and tricks.
Let's start with the basics!
What is Affiliate Marketing, and why is it a great way to earn income?
Affiliate marketing comes in different shapes and forms. The simplest way to explain it is: you are recommending a product to your audience and earning a commission for every successful referral.
How does that work with iubenda?
You share your unique iubenda referral link that you can find in your dashboard
If someone clicks and link and makes a successful purchase, you get rewarded
Your reward is tracked via Referral Candy and paid out via PayPal
The good thing about iubenda's affiliate program is that people who use your link to purchase also get a 10% discount. So it's a win for you, your referred person and us!
Lots of people recommend products every day to your friends and the people surrounding you. So, why not take it one step further and earn a commission for doing that?
Now that we've learned about what affiliate marketing is, let's find out…
How not to Affiliate Market!
Affiliate Marketing might not be the right choice for you, if…
You don't have a community, reach, or audience that you can market iubenda to.
Your audience doesn't trust your recommendations.
Your audience is not interested in iubenda's products.
Now that we've got the essentials out of the way, let's learn the top practices to promote iubenda to your community!
7 tips on how to promote iubenda
#1: Share a story
Blogs are a great way to affiliate market. You can spend some time creating a piece of content, which will be read repeatedly by your audience and others. Even if it was created a while ago.
It also offers multiple content-sharing opportunities, meaning, after creating your blog, you can share it on your socials and via newsletters, for example.
Here are three content ideas that you can explore for your website and platform:
👉 Idea #1: Share your experience with iubenda! How did you find iubenda, and why did you choose to use this product? Any key features you really enjoy, or that made you choose iubenda? Why do you think others should use this product?
👉 Idea #2: Write a product review. Another great way of promoting a SaaS like iubenda is to write a product review. Get into the nitty-gritty of the product and showcase why it's a great software to use to get your website/app legally compliant.
👉 Idea 3#: Create a tutorial on how to use iubenda. Share how you technically use iubenda and how to embed the software for your use case. Let's say you have a personal blog, and write up a tutorial on how you used iubenda to make your website compliant. This way, when people are looking for specific use cases, they will stumble upon your tutorial!
#2: Video review or tutorial
Legal compliance is a complicated topic, and using and implementing iubenda can confuse some users.
Creating a video to either review iubenda (and voice your reason for using it) or creating a tutorial on how you used our products to make your website/app compliant can be a great way to showcase your sincerity in using the product and sharing your affiliate link.
#3: Share iubenda in your newsletter
We at iubenda love to use newsletters to stay in touch with our users. Newsletters allow you to share interesting stories and more details than social media. And since users sign up to receive your emails, they pay more attention than on social media or other platforms. Moreover, a newsletter is also the perfect place to add your affiliate link!
So, if you're sending out a newsletter, remember to keep it entertaining and engaging with graphics and the right wording.
💡 Here is an example provided by us that you can freely use to share iubenda with your audience.
#4: Post on social media
Social media is a great tool for promoting affiliate links. However, make sure that you are not spamming your followers with your affiliate link ten times a day.
Adhere to the rules of social media. Post relevant, interesting and engaging content, by sharing a story, instead of just an "ad". Tell your audience why you are suggesting what you are suggesting and pair it with beautiful graphics. This is also a good place to mention that all your recommended friends will get a 10% discount.
We, at iubenda are continuously sharing social media graphics with you to make it easier to share! Click here to find some graphics and copy that you can use immediately to share iubenda with.
#5: Word of mouth
One of the best ways to recommend a product will and will always be by word of mouth. If your friend or client is talking about setting up a website and how to deal with compliance issues, you can easily recommend iubenda.
Of course, this way is one of the slowest ways of spreading the word, but at the end of the day also one of the most effective. Lots of our affiliates are agencies or freelancers who help others build websites with iubenda and who use iubenda for their own as well.
💡 On Capterra you can read lots of reviews by professionals.
#6: Have a dedicated partner page
Another great way of showcasing affiliate links is building a partner page on your website. There you can showcase apps, software and other tools that make your life easier.
When people, especially developers, stumble upon websites that look and work great, they can be curious about what tools the website owner is using to make the website work well.
#7: Mention iubenda on your podcast
If you have a podcast, it's also a wonderful place to share your affiliate link. However, make sure that you are not just plugging it in without context.
Let's say you are having an episode talking about "How to start your own e-commerce business": iubenda would be a great add-on here as we help you make your website legally compliant.
Before you leave this blog post, let us give you some…
Don'ts in Affiliate Marketing
As with everything, affiliate marketing also has its rules, regulations and guidelines. More about iubenda's specific guidelines can be found here.
In general, we can give you the following tips:
Don't break the law around affiliate marketing
Don't impersonate iubenda
Don't violate iubenda's terms
Don't spam people
In summary, don't be unethical!
Of course, if you have any questions, or concerns or need support, we are just one email away. Please contact us at any time.
About us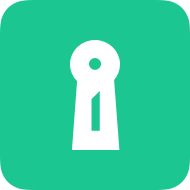 Attorney-level solutions to make your websites and apps compliant with the law across multiple countries and legislations.