Customer service is an essential part of any business. It's the main point of contact with your customers. In fact, many businesses observe a noticeable improvement in their profits and customer retention when they concentrate on enhancing their customers' experience.
This guide presents effective tips that you can implement immediately to significantly benefit your business.
In this post, we explain ⬇️
🔎 Analyse your current customer service strategy
The first step to improving customers' experience is to evaluate your current customer service strategy.
Take a close look at your current customer service process to identify what is working and what is not.
Review your customers' interactions and feedback across channels to identify the strengths and weaknesses of your current strategy.
👉 This information will be the starting point for developing a plan to improve your customer service.
📌 Collect customer feedback
One of the most important tools for improving customer service is collecting feedback. This can be through surveys, comment boxes, or even customer service tools. By gathering feedback from your customers, you can get valuable insights into their experiences and identify areas for improvement.
💡 For example, you might use tools to ask customers about their satisfaction with your products or services. Using a comment box to allow customers to provide feedback or report issues, social media monitoring, and live chats are tools that can help you understand what users think and need from your product or service and respond quickly to their comments or questions.
The key is to use a tool that allows you to collect feedback in a way that is easy for your customers to use and easy for you to analyse.
👉 This will help you identify common themes and areas for improvement.
📌 How to use customer service to improve your products or services
Customer service tools can also be used to directly improve your products or services.
💡 For example, you could use a live chat tool to provide real-time support to customers who have problems with your product or service. This can help you identify and resolve problems quickly, before they become major problems or simply go to a competitor.
Keep in mind, customer service tools are an essential part of any company's strategy to improve its products and services.
By using feedback collection tools and tools that directly improve customer service, you can gain valuable insights into your customers' experiences and make meaningful changes that improve the overall customer experience.
📌 Setting your policy: What are customer service policies?
Customer service policies serve to guide your team at all stages of service, and this document can be a great source of information about your operations.
They are a set of codes of conduct that guide the approach and attitude toward customer service. It is a document of an informative nature, indicating the values the company wants to convey and the procedures for solving problems. It aims to promote consistency in all interactions, without bias from support teams.
With a customer service and support policy in place, teams can find the most effective way to respond to frequently asked questions. For example, in which cases does your company offer refunds, and what are the steps needed to return a product.
📌 Multiple channels for customer service
Customers expect to be able to communicate with your company through multiple channels at all times. Offering a variety of channels, such as email, phone, chat and social media, allows customers to choose their preferred method of communication. However, it is important to ensure that you have the resources in place to effectively manage each channel and provide timely responses.
Consider aspects such as response time, customer satisfaction, resolution rate, as these can help you identify areas for improvement and measure the impact of the changes you make.
💡 Customer service software is designed to help businesses manage customer interactions and support requests. And nowadays, they provide a full range of functions, including:
ticket tracking,
live chat,
email management,
and insight management.
You may consider a customer care tool that provides a centralized platform for managing customer interactions, making it easier to provide a consistent and effective customer experience
👀 Check how to use AI Chatbots to help your Marketing strategy
There are many customer support tools available in the market, each with its unique features and benefits. Let's take a quick look! 👀
Freshdesk offers a comprehensive helpdesk platform that can streamline customer support and automate tasks. It's one of the most popular options, a go-to solution for businesses of all sizes.
Zendesk provides a wide range of customer support tools, including live chat, social media monitoring, and ticket management. See 5 Zendesk Alternatives for Every Budget and Business Size
HubSpot is an all-in-one customer relationship management (CRM) platform that offers various tools to manage customer interactions.
Intercom offers a chatbot and messaging platform that can personalize customer interactions.
Salesforce Service Cloud provides a cloud-based helpdesk platform that allows businesses to manage customer inquiries and support tickets from a centralized location.
💡 Not sure what could be the best customer service tool for your business? Check this article on the 5 trends in customer service tools for 2023.
📌 How to choose the right Customer Support Tools
Choosing the right customer support tools for your business can be challenging.
To choose the right customer support tools for your business, start by identifying your specific needs and goals. Then, evaluate and take up some free trial offers and see which tools are best suited to your budget, your company's size, and how they will work with the existing tools you already use.
And finally, provide your team with adequate training on how to use the tools and integrate them into their daily workflow.
👉 Remember, customer support tools are essential for businesses that want to deliver exceptional customer service. But consider, the best service solution isn't a tool, It's how your team and business manages the tools to get the best out of it!
Compliance tip
If you're using employees and customer data, you are required to internally maintain clear records of processing activities.
You should keep information including, but not limited to: which categories of user data you collect; how you store and use this data; how long you keep the data for (this is called data retention policy).
Maintaining records could be quite complicated!
🚀 Software like the Internal Privacy Management tool by iubenda can make this much easier, as it simplifies the technical process of creating and maintaining records of processing activities.
About us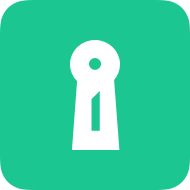 Attorney-level solutions to make your websites and apps compliant with the law across multiple countries and legislations.