We've compiled the latest in Data Protection and Privacy news for your convenience below.
1) Newly Published Documentation
The Italian Data Protection Authority has issued Guidelines on Vaccinations in the Workplace. Find the Guidelines here → (available in Italian)
The Slovenian Data Protection Authority has issued Guidelines on Data Processing for Event Organisers. Access them here → (available in Slovenian)
The French Data Protection Authority has published its 2020 Activity Report, which notably observes that there has been a 24% increase in data breaches and an increase in the number of fines the authority has issued. Read the report here → (available in French)
2) Notable Case Law
The Irish High Court has dismissed Facebook's procedural complaint against the Irish Data Protection Authority's preliminary order to suspend the company's data transfers from the EU to the US. This order had followed the CJEU's July 2020 decision invalidating the Privacy Shield. More about the Privacy Shield invalidation in our blog post →
TikTok has removed 500,000 accounts in order to comply with the Italian Data Protection Authority's order to block access to underage users. The company has also committed to additional measures to ensure that only users above 13 years old may have an account. Read the press release here → (available in Italian)
The Dutch Data Protection Authority has fined the website locatefamily.com €525,000 for not designating a representative in the EU and not complying with certain data subject erasure requests. Read the summary here →
3) New and Upcoming Legislation
4) Strong Impact Tech
Other Key information from the past weeks
Google Play is introducing a "safety section", requiring app developers to visibly indicate what data their app collects and stores, as well as how it is processed.
The Danish Data Protection Authority has updated its Guidance on Consent.
📬 Want more news like this delivered to your inbox? Join the list @ dponewsletter.com
About us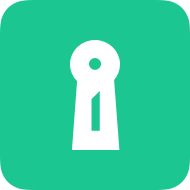 Attorney-level solutions to make your websites and apps compliant with the law across multiple countries and legislations.