Why would you need a consent management platform, if you've already acquired your users' consent? Simply put, it's a GDPR requirement.
In this post, we'll explain what are the exact requirements and how to set up the perfect consent management monitoring system for your website or app.
Why do I need a consent management monitoring system?
As you may know, consent is one of the legal bases of the GDPR.
Because it's such an important issue, it's mandatory that you keep clear records and that you're able to demonstrate that the user has given consent; should problems arise, the burden of proof lies with the data controller, so keeping accurate records is vital.
What should a record of consent include?
Unfortunately, keeping a spreadsheet with your users' names and whether consent was provided is not enough.
A compliant record of consent should include:
who provided the consent;
when and how consent was acquired from the individual user;
the consent collection form they were presented with at the time of the collection;
which conditions and legal documents were applicable at the time that the consent was acquired.
At any moment, Data Protection Authorities could ask you to demonstrate whether you've collected consents lawfully, so it's better to be safe.
Example of online consent management monitoring system
There are some online tools that allow you to record the consents you collect automatically.
For example, iubenda's Consent Database smoothly integrates with your consent collection forms and syncs with your legal documents, so that your records are always updated.
It also allows you to keep track of each user's consent preferences, their history of consents, and the form the user was prompted at the time of the collection.
Need an online consent management monitoring system for website or app? Click the button below and try iubenda's Consent Database (try it risk free for 14 days)!
Record your consents with our Consent Database
Start generating
About us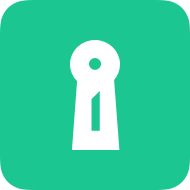 Cookie consent management for the ePrivacy, GDPR and CCPA