We've compiled the latest in Data Protection and Privacy news for your convenience below.
1) Newly Published Documentation
2) Notable Case Law
3) New and Upcoming Legislation
European Union – The President of the European Commission announced a new European Cyber Resilience Act and the further development of a European Cyber Security Policy, in her speech for the State of the Union.
China – A new Act has been passed to legislate the protection of data resulting from connected vehicles. It will come into force on October 1st, 2021. The Act is available here → (available in Chinese)
4) Strong Impact Tech
Other key information from the past weeks
The Irish Data Protection Authority has fined WhatsApp €225 million, as a result of an investigation that started in 2018. It was notably found that data subjects were insufficiently informed of the data exchanges between Facebook and WhatsApp.
The Dublin Metropolitan District Court (Ireland) has convicted Vodafone Ireland Limited on seven charges of unsolicited marketing emails. Read our Guide on Direct Marketing here →
The UK government has opened a consultation on reforms to the data protection regime, which will close on the 19th of November, 2021.
About us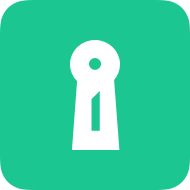 Attorney-level solutions to make your websites and apps compliant with the law across multiple countries and legislations.