We've compiled the latest in Data Protection and Privacy news for your convenience below.
1) Newly Published Documentation
The Spanish Data Protection Authority (the AEPD) has published a blog post on avoiding unwanted online advertising. Read it here →
The French Data Protection Authority (the CNIL) has issued a guidance to raise awareness about data protection for non-commercial organisations such as NGOs. See the guidance →
The CNIL has also published a guide on appointing a Data Protection Officer and defining their role. Access the guide here →
2) Notable Case Law
The Spanish Data Protection Authority has issued a 5,000 euro fine against a company for sending marketing emails without obtaining the recipient's prior consent. More on the decision here →
The Spanish Data Protection Authority has also issued a fine against a company for failing to provide clear and transparent information to the data subject about their use of CCTV cameras. Full details here →
The company WhatsApp has received the green light to challenge the European Data Protection Boards's Article 65 Decision before the Court of Justice of the European Union. Review the Article 65 Decision here →
3) New and Upcoming Legislation
European Union – The European Commission has given a reasoned opinion after investigating an anonymous complaint that some members of the Belgian Data Protection Authority's fail the independence requirements set out in the GDPR (based on Article 52). According to the opinion, the Authority's members are in fact, not free from external influence or incompatible occupations and therefore fail to meet independence requirements. Read the Commission's press release here →
United Kingdom – The consultation period on the UK's "Data: a new direction" is expiring on November 19th, 2021. Read the response from the Information Commissioner's Office here →
Australia – The State of Adelaide has passed a motion to ban facial recognition for CCTV networks used by the police. The motion will be valid until a State law passes on the topic.
Indonesia – Discussions on a new Data Protection Bill are ongoing.
4) Strong Impact Tech
Bitcoin has updated its Taproot code, which arguably improves the network's privacy and security.
Other key information from the past weeks
The Brazilian Data Protection Authority (the Autoridade Nacional de Proteção de Dados) has joined the Global Privacy Enforcement Network.
The Data Protection Authority for Luxembourg has updated its cookie guidance to expand on and give examples about necessary and non-necessary cookies, as well as dark patterns.
About us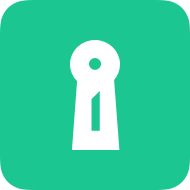 Attorney-level solutions to make your websites and apps compliant with the law across multiple countries and legislations.