We've compiled the latest in Data Protection and Privacy news for your convenience below.
1) Newly Published Documentation
2) Notable Case Law
The Greek Data Protection Authority has issued a €20,000 fine against a company, for infringing Article 6 GDPR and notably making unsolicited marketing phone calls to data subjects. The Authority took into account the duration of the infringement and the company's lack of cooperation. Read the case here → (in Greek)
The Italian Competition Authority has fined Google and Apple 10 million euros, after finding that the companies lacked transparency and had aggressive acquisition practices related to the use of the consumer's data. The Authority has also found that neither company shared information with the user about the commercial purposes of their collection and storage of data. Read the Authority's press release here → (in Italian)
In Case C-102/20, the Court of Justice of the European Union decided that certain adverts inside mailboxes could be considered as unsolicited commercial communications (in other words, spam). It was notably argued that because the adverts were displayed in-between the subject lines of received emails, they themselves appeared as electronic mails to the average user. The press release is available here →
3) New and Upcoming Legislation
4) Strong Impact Tech
WhatsApp has revised its Privacy Notice, following the Irish Data Protection's fine last August. Although WhatsApp is challenging the decision before the Irish High Court, it adapted its policy in the EU. WhatsApp has made a statement about the change →
Other key information from the past weeks
The Spanish Data Protection Authority has issued a 2.000€ fine against a company for failing to provide information about the personal data they processed.
The European Data Protection Board has opened a consultation on the draft Guidelines on the Interplay between the application of Article 3 and the provisions on international transfers as per Chapter V of the GDPR, setting a list of criteria to define data transfers.
In March 2022, the Office of the Privacy Commissioner of Canada is to launch a consultation linked to a federal privacy law reform, in accordance with Bill to reform Canada's federal private sector privacy law (Bill C-11).
About us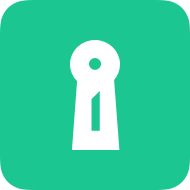 Attorney-level solutions to make your websites and apps compliant with the law across multiple countries and legislations.