We've compiled the latest in Data Protection and Privacy news for your convenience below.
1) Newly Published Documentation
The UK's Information Commissioner's Office (ICO) has published a blog post on Covid-19 and information rights during the Covid-19 pandemic. Read here →
Three sets of UK Binding Corporate Rules have been approved for Atos and Amgen. Learn more about the approvals here →
The French Data Protection Authority (the CNIL) has updated its GDPR guidance for developers. Read here →
2) Notable Case Law
The ICO has issued a 50,000 GBP fine to Virgin Media after deciding that it had deliberately sent direct marketing emails without valid consent. The company, therefore, contravened regulation 22 of the PECR. Access the decision here →
106 mobile applications were banned from the Huawei, Xiaomi, Tencent, and Baidu app stores in China. They were found to have infringed on China's new data protection legislation. Reuters reported here →
The Belgian Data Protection Authority decided against a company for sending direct marketing emails to the data subject without their valid consent and then failing to delete their personal information. Read the decision here (in Flemish) →
3) New and Upcoming Legislation
The United Kingdom and the United States – The UK and the US have issued a joint statement on their commitment to allow data exchanges between both countries. Read the joint statement here →
India – The new privacy legislation is expected to be presented to the Parliament on December 21st, 2021.
Italy – The Directive on Electronic Communications Code was transposed into Italian law. The Directive aims to promote investment in very high-capacity networks, such as optical fiber and 5G. Access the Italian legislation here →
4) Strong Impact Tech
Other key information from the past weeks
A provisional agreement on the Data Governance Act (DGA) was adopted by the EU Parliament and the Council of the European Union. The DGA aims to set a legal and technical framework to facilitate the re-use of specific data processed by public authorities. The Agreement is subject to the Council's approval and will be presented to the Council's Permanent Representatives Committee (Coreper) for endorsement.
The UK government has made a proposal for a Bill on Product Security and Telecommunications Infrastructure. The Bill aims to bring stronger protections to connected products.
About us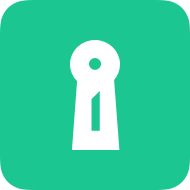 Attorney-level solutions to make your websites and apps compliant with the law across multiple countries and legislations.