We're often asked by customers whether it is ok to include similar privacy policies in other sites and other apps. Since this is a question that has been asked and answered this many times, it might as well be interesting to blog readers.
What we usually say is this:
It's simply the most convenient and correct way to set up a privacy policy per app because if anything changes in one app, it doesn't necessarily change in the other. Most projects/sites/apps don't do the same thing, that's why you use various policies.
For this use case however we offer a monthly pricing package that makes the generation of various privacy policies much more affordable. The monthly pricing starts with 5 licenses in your iubenda account, it can be easily adapted as you go on and grow.
Another approach is to use the policy you bought as your main company policy, then you will use this main company policy to reference all the apps/projects it's suitable for. This is done via the addition of custom clauses to your main privacy policy. Select "Create custom service" and state that this policy governs the projects/apps/sites X & Y & Z. That way you can avoid opening up more licenses before you actually need them.
To add a custom clause, browse to your dashboard (log in), select your main privacy policy, select "Add service", select "Create custom service".
Step 1, "Add service"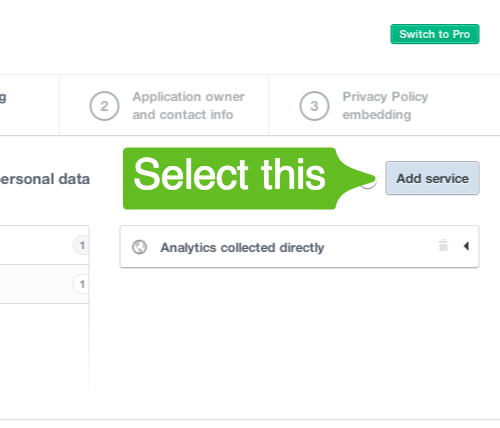 Step 2, "Create custom service"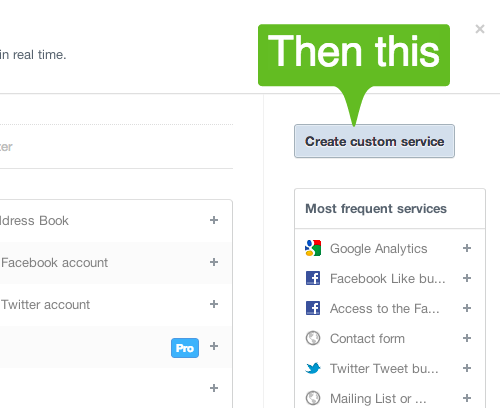 To get a subscription package to our privacy policies, go to our subscription page.