Some important privacy news in Connecticut. On May 10, 2022, Connecticut Governor Ned Lamont signed into law Senate Bill No. 6, An Act Concerning Personal Data Privacy and Online Monitoring, also known as the Connecticut Data Privacy Act (CTDPA).
👀 Here's what you need to know about CTDPA so far.
🇺🇸 The current privacy landscape in Connecticut
Connecticut General Statutes 743dd already required certain individuals and entities to have a privacy protection policy outlining how they will protect their customer's and other parties' personal identifying information, with a specific reference to social security numbers.
The Connecticut Data Privacy Act (CTDPA), which becomes effective on July 1, 2023, is the recent comprehensive state privacy law.
🔍 Why is Connecticut Data Privacy Act needed?
Governor Lamont, who Signed the Legislation Enacting a Comprehensive Consumer Data Privacy Law, states:
We are protecting our children and families, giving our residents protections over their data so companies cannot indiscriminately profit off of your personal data.
👉 Read the full statement here.
🆕 About the new Connecticut Data Privacy Act
Under the Connecticut Data Privacy Act, consumers in Connecticut will have enhanced rights in regard to their personal data. Some of the proposed rights include:
access;
correction;
deletion;
data portability; and
opt-out of certain data processing.
Controllers must meet certain requirements. Some of the proposed requirements include the following:
provide consumers with a clear and meaningful privacy notice;
conduct data protection assessments; and
provide consumers with an easy way to withdraw consent.
The CTDPA goes into effect on July 1, 2023.
The CTDPA shares many parallels with other states that have passed comprehensive consumer privacy laws, but it is most similar to the Virginia Consumer Data Privacy Act (VCDPA), which is more consumer-oriented.
🎯 Did you know? Virginia Consumer Data Protection Act (VCDPA) goes into effect on January 1, 2023, and will affect organizations that do business in Virginia or provide products/services to people in Virginia.
But not to worry! We've created a privacy policy checklist for you!
📬 Want to keep up to date on the latest in Data Protection and Privacy news? 👀 Join our DPO Newsletter and receive the news in your inbox!
About us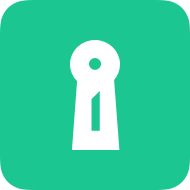 Attorney-level solutions to make your websites and apps compliant with the law across multiple countries and legislations.