Some important privacy news in Utah. On March 24, 2022, Utah's Governor Spencer Cox signed into law the Utah Consumer Privacy Act (the UCPA), which will go into effect on December 31, 2023.
👀 Here's what you need to know about the UCPA so far.
🇺🇸 The current privacy landscape in Utah
The UCPA is both comparable to and unlike California and Virginia consumer privacy laws. The Virginia Consumer Data Protection Act (VCDPA) largely influences the UCPA. In practice, however, the UCPA takes a lighter, more business-friendly approach to consumer privacy than its three predecessors.
🎯 Did you know? Virginia Consumer Data Protection Act (VCDPA) goes into effect on January 1, 2023, and will affect organizations that do business in Virginia or provide products/services to people in Virginia.
But not to worry! We've created a privacy policy checklist for you!
🔍 Why is Utah Data Privacy Act needed?
Sen. Kirk Cullimore said in the bill's final House committee hearing on March 1:
"The bill accomplishes a balancing act by focusing directly on Utah consumers and their guaranteed rights, not the red tape that confuses businesses and consumers alike. … It creates a workable standard for businesses and clarity for Utah consumers."
Sen. Kirk Cullimore, the bill's main sponsor, said that the current version of the UCPA is only meant to be a starting point.
🆕 About the new Utah Law
Under the UCPA, consumers will have enhanced rights in regard to their personal data. Some of the proposed rights include:
Right to access
Right to delete
Right to data portability
Right to opt-out of certain processing
When entered into force, the controller will have additional responsibilities, including responding to consumers' requests within a 45-day period.
Utah's consumer privacy act goes into effect on December 31, 2023.
📬 Want to keep up to date on the latest in Data Protection and Privacy news? 👀 Join our DPO Newsletter and receive the news in your inbox!
About us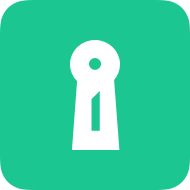 Attorney-level solutions to make your websites and apps compliant with the law across multiple countries and legislations.