We've compiled the latest in Data Protection and Privacy news for your convenience below.
EU-US Data Privacy Framework UPDATE:
On Tuesday, 13th December, the European Commission began the process for the adoption of an adequacy decision for the EU-US Data Privacy Framework, which would promote safe trans-Atlantic data transfers.
Access the press release here →
1) Newly Published Documentation
2) Notable Case Law
3) New and Upcoming Legislation
The Czech Presidency of the Council of the European Union adopted the framework scheme for the EU digital identity. The Council stated that the scheme would create digital wallets with 'universal access for individuals and companies to secure and reliable electronic identification and authentication. The scheme brings, according to proponents, "a huge advancement in the way people use their identity and credentials" while users "retain control over their data". Read the press release here →
The Data Act section designed to make it easier to migrate from one cloud provider to another has undergone major revisions after the revised compromise text was circulated Thursday, December 8. Reported here →
4) Strong Impact Tech
Apple has unveiled a number of security and privacy enhancements that the company is promoting as a means to assist users in protecting their data from hackers. Civil rights and privacy groups have long fought for one of these enhancements. Reported here →
Other key information from the past weeks
The Information Commissioner's Office (ICO) and Ofcom, the communications regulator, released a joint statement on their coordinated approaches to data protection and online safety.
The "Privacy Legislation Amendment Bill 2022," which changes the Privacy Act 1988, has received final approval from the Australian Parliament.
The Italian Data Protection Authority (Garante Privacy) fined Douglas €1.4 million for improperly storing the data of almost 3 million clients without their permission.
About us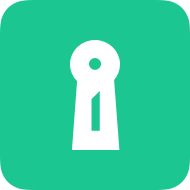 Attorney-level solutions to make your websites and apps compliant with the law across multiple countries and legislations.