Starting a Shopify store can be an exciting journey, but it can also be overwhelming if you don't know where to begin. That's why having a Shopify checklist of essential steps and key components to optimize your store is crucial to ensure a successful launch!
In this article, we'll give you a comprehensive checklist of all the steps and components you need to start and optimize your Shopify store.
Whether you're just getting started or looking to fine-tune your existing store, this checklist will definitely come in handy.
Your Shopify Launch Checklist:
📌 Shopify Checklist: The Essential Steps
These first steps may seem a little obvious, but if you're setting up your store for the first time, things can easily slip through.
1. Choose the Shopify plan that suits your business needs
The first step in starting a Shopify store is to choose the right plan for your business needs. Shopify offers three plans – Basic, Shopify and Advanced – with different features and pricing options.
Consider carefully which is the best option for your e-commerce, based not only on your budget, but also on the features and integrations you'll need to grow your online store.
2. Set up your Payment Options
After selecting a Shopify plan, the next step is to set up payment options for your store. Shopify integrates with many payment gateways, including credit card processors, PayPal, Stripe, Apple Pay, Google Play, gift cards, and more.
Making payments accessible for all your customers is essential for offering them a smooth checkout experience.
Setting up the right payment options is also crucial for you and your income. For example, some options may have lower fees, but they may also have a slower processing time. This is a thing you should consider carefully.
3. Add your Products in a compelling way
Though this may sound obvious, don't forget to add your products in a compelling way. This step can increase your sales dramatically!
Use high-quality photos, write nice informative descriptions, and don't forget all the relevant information about pricing, shipping, and payments. You want to be clear as much as possible and avoid misunderstandings with your customers.
4. Customize the Theme
Customizing the theme of your Shopify store will make it look and feel like your own.
If you don't have design expertise, don't worry! Shopify has plenty of themes and templates that you can choose from, some of them are also free.
You can start from there and customize the colors to match your brand's. This will already make your store look more personal.
5. Configure Shipping and Taxes
Setting up shipping and taxes for your Shopify store is a critical step in ensuring that customers can purchase from your store with ease. In general, you want to:
determine your shipping policies,
set up your shipping rates with consideration to your warehouse/ shipping location, and
configure taxes based on your business location.
💡 Do you need a shipping policy?
6. Set up Customer Accounts
Now it's time to enable customer accounts.
Customer accounts make the life of your customers easier because they let them view their orders, profile information and saved addresses. Once saved, this information will autofill at the following checkout, encouraging repeat sales and customer retention.
To set up customer accounts you need to configure options such as account creation, password recovery, and order tracking.
7. Add your Terms and Conditions Document
Lastly, for this section of our Shopify checklist, don't forget to add your Terms and Conditions.
Having a clear and comprehensive Terms and Conditions document is crucial for protecting your business and ensuring customer trust. Moreover, if you're running an e-commerce, Terms and Conditions are often legally mandatory, because they usually contain legally mandated information about the conditions of sale.
💡 Thinking of using a template?
You better be careful with that! Read this first.
🚀
How to generate Terms and Conditions
---
If you don't know how to generate a proper Terms and Conditions document, iubenda can help!
Our Terms and Conditions Generator allows you to create a comprehensive document for your Shopify store, starting with +100 clauses generated by lawyers.
​
It's really that easy:
Create an account on iubenda or log in to your dashboard.
From the Terms and Conditions Generator, answer a few questions to determine which clauses you need.
Save and add it to your website!
See it in action 👇
📌 Optimize Your Shopify Store
Once you've completed all the steps above, it's time to fine-tune everything!
8. Enhance Product Descriptions
Product descriptions play a critical role in optimizing your Shopify store. Ensure that your product descriptions are clear, concise, and compelling, and use keywords to improve your store's SEO.
9. Implement an SEO Strategy
Search engine optimization (SEO) is crucial for your Shopify store's visibility and success. Let's say people are looking for a product you sell on Google, but they don't know you're selling it: thanks to SEO, you can appear among the first results on Google Search and increase your sales.
To implement an effective SEO strategy, you'll need to work on keyword research, on-page optimization, and link building. It takes some time, but it'll definitely pay off!
10. Integrate Social Media Platforms
Integrating social media platforms with your Shopify store can help you reach a wider audience and drive more sales. Connect your Shopify store with platforms such as Facebook, Instagram, and Twitter to share your products and engage with customers.
📌 Pre-Launch Check for your Shopify Store
Now, your Shopify store is almost ready. You need some final checks to make sure it's perfect!
11. Review your Shopify Settings
Before you launch your store, make sure to review your Shopify settings and double-check that everything is configured properly.
Basically, you need to go through all the essential steps again and check that everything works. So:
your payment options are working;
your products and descriptions are accurate;
your shipping and taxes are configured;
and so on.
12. Test your Store's Functionality
It's also important to test all the functions of your store, including the checkout process, to make sure everything works smoothly for your customers.
You can do all the tests you want without trouble because, during your free trial, your store is password protected. This allows you to test and check with ease. Just remember to remove your password when you're ready to launch.
13. Check for Broken Links and Errors
Check for any broken links, spelling errors, and other technical issues that may impact the user experience and affect your sales.
14. Launch Your Shopify Store!
With everything in place and tested, it's time to launch your Shopify store and start selling. Good luck!
Let's recap our Shopify checklist
Essential steps
I've chosen a Shopify plan
I've set up payments options
I've added my products
I've customized the theme
I've configured shipping and taxes
I've set up customer accounts
I've added Terms and Conditions
Optimize
I've enhanced the product descriptions
I've optimized following an SEO strategy
I've integrated social media platforms

Pre-launch check
I've reviewed my settings
I've tested the store functionalities
I've checked for broken links and errors
About us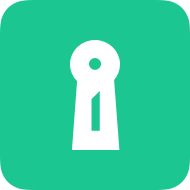 The solution to draft, update and maintain your Terms and Conditions. Optimised for eCommerce, marketplace, SaaS, apps & more.