A shipping policy can be one of the most read documents on an eCommerce website, and for good reason. They're pretty important! So what should a shipping policy include and how do you get one?
In this post, we'll look at a shipping policy example and how to create one.
What is a shipping policy?
A shipping policy is a document that allows you to define your terms in regard to shipping products to customers.
Shipping policies usually include information about delivery times, cost of shipping, or any restrictions or limitations on shipping to certain locations.
So basically, a shipping policy can help you address any issues that may arise with the shipment of your products.
Shipping policy example: what to include
A shipping policy should be tailored to the store's specific needs. However, there are a few elements that you can find in every policy:
Shipment processing times: specify that processing times and shipping times differ, and how long the processing usually takes. You can also add details about potential delays due to a high volume of orders.
Methods of shipping: the types of shipping you offer.
Costs: the cost of shipping, including any additional costs for express shipping or shipping to certain locations. Remember to also disclose whether shipping costs are included in the price of the product or if they need to be added on.
Delivery time: an estimate of the delivery time for different shipping methods.
Tracking orders: information on how customers can track their orders.
Shipping restrictions: any restrictions or limitations on shipping to certain locations.
Damaged or lost items: the policy should explain what customers should do if they receive a damaged product or if the item gets lost during shipping.
Customs and import taxes: if you ship internationally, you should add disclosures about any customs and import taxes that the customer may have to cover.
📌 Remember
If you run an e-commerce, it's also useful to have a return and refund policy to help you manage return shipping costs. So don't forget to link to your refund policy within your shipping policy!
Where to add your shipping policy
E-commerces usually have a specific page for their shipping policy, linked to the website's footer. For example, here's Zalando UK.
It's also a good practice to add all the main details regarding the delivery time and shipping costs at checkout and in your Terms and Conditions document.
Shipping policy template
Open to see the template
Here's a template that you can follow to write your own shipping policy:
1. Shipment processing times
Mention that processing times and shipping times are different, so that your customers have a clearer idea of the wait.
Example → All orders are processed within X-X business days (excluding weekends and holidays) after the order is placed. Please note that during high-volume periods, processing time may take longer than usual.
---
2. Methods of shipping and delivery time
List all the types of shipping you offer (standard, express, overnight, etc.), their cost and expected delivery time. Don't forget to mention whether a certain type of shipping only applies to a specific location.
Example →
Standard shipping: X to X business days | $X
Express shipping: X to X business days | $X
Overnight shipping: X to X business days | $X
Overnight shipping is available only for orders within the United States.
---
3. Costs
Explain how shipping costs are calculated and added to the order total. If you offer a flat rate shipping cost, or a free shipping threshold, add them here.
Example →
For variable shipping costs: Shipping charges for your order will be calculated and displayed at checkout.
For flat rate shipping: The cost of shipping is a flat rate of $X for all orders, regardless of weight or destination.

If limitations apply, remember to specify them: The cost of shipping is a flat rate of $X for all orders to [list of countries where the flat rate applies].

For free shipping threshold: The cost of shipping is free for all orders over $X. For orders under $X, the cost for standard shipping is $X.
---
4. Shipping restrictions
Define all the limitations regarding your shipping.
Example →
We do not ship to P.O. boxes.
We do not ship internationally. [or] We only ship to these countries: [list of countries].
---
5. Tracking orders
Include the details about the tracking of the order.
Example → Once your order has been shipped, you will receive an email with a tracking number. You can track your order using the tracking number on the carrier's website.
---
6. Damaged or lost items
Explain how you will address any damaged or lost items.
Example → If you receive a damaged item or your order is lost in transit, please contact us. We will work with you to resolve the issue as quickly as possible, which may include providing a refund or replacement.
---
7. Custom and import taxes
If you ship internationally, explain that there may be additional costs due to customs and import taxes. Usually, it's the customer who pays them.
Example → Please note that customers may be responsible for paying any customs or import taxes that may be applied to international orders.
Is it safe to copy and paste from a shipping policy template?
While a template can be really helpful to draft your shipping policy, you should always be careful with mindless copy and paste. Each e-commerce has its specific needs, and you have to be sure you're addressing your major concerns.
Is a shipping policy enough?
No. If you run an e-commerce, you also need a proper Terms and Conditions document.
Terms and Conditions are often mandatory for online stores because they contain all the information about the conditions of sale and disclosures on methods of payment, shipping, delivery, withdrawals, cancellation conditions, etc. – as commonly required by consumer protection regulations.
iubenda's Terms and Conditions Generator helps you to create a Terms and Conditions document for your e-commerce in just a few minutes. You can also add all the details related to shipping, such as delivery limitations, guarantees, payments, etc.
Protect your e-commerce with Terms and Conditions
Try our Generator for free!
About us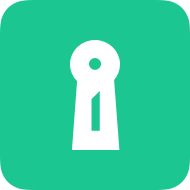 The solution to draft, update and maintain your Terms and Conditions. Optimised for eCommerce, marketplace, SaaS, apps & more.