We've compiled the latest in Data Protection and Privacy news for your convenience below.
1) Newly Published Documentation
2) Notable Case Law
Location data has been confirmed as personal data by the Spanish Courts, in a case brought forward by NOYB against the Spanish AEPD concerning location data held by the telecommunications provider Virgin telco, on its customers. Read about the decision here →
Finnish SA imposed an administrative fine of the 750,000 euros on the collection agency, Alektum Oy, for data protection violations and failure to respond to requests to exercise the data subject's rights. Alektum Oy was also reprimanded. The Authority's summary can be found here →
3) New and Upcoming Legislation
4) Strong Impact Tech
Dutch officials have been told not to use the TikTok app since the Chinese-owned video-sharing platform poses privacy risks. The Netherlands wants the Chinese app to clean up its act on data protection before government services can use it. Reported here →
GoTo, the parent company of password management service LastPass, has confirmed that hackers stole some customers' encrypted data backups during a security breach last November. Access the story here →
In response to worries that EU legislation is not adequately shielding the creative industries from quickly evolving generative AI technologies like ChatGPT, artist groups are organizing a drive for legal amendments. Read about this on our blog →
Other key information from the past weeks
CNIL has initiated a public consultation on the economics of data collecting in mobile applications.
The AI Act is a proposed European law on Artificial Intelligence. The regulations will apply to any AI system within the European Union.
Twitter is being closely scrutinized by the European Commission in an effort to ensure its compliance with data protection rules.
About us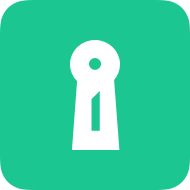 Attorney-level solutions to make your websites and apps compliant with the law across multiple countries and legislations.