We've compiled the latest in Data Protection and Privacy news for your convenience below.
1) Newly Published Documentation
2) Notable Case Law
Edison Energia S.p.A., has been fined €4,900,000 euro by the Italian Garante for engaging in unlawful marketing practices in relation to profiling purposes. Edison Energia may still lodge an appeal within the 30 time window from the issuance of the decision. Read about the decision here →
The privacy protection authorities for Canada (OPC), Québec (CAI), British Columbia (OIPC BC) and Alberta (OIPC AB) will jointly investigate TikTok. The Authority's announcement can be found here →
3) New and Upcoming Legislation
4) Strong Impact Tech
Both the European Commission and Council of the EU have banned their staff from using TikTok on their work and personal devices with work-related apps installed. Alternatively, staff could use the app on their personal devices, where no work-related apps are installed. Read about this story on our blog →
The German Data Protection Commissioner (BfDI) has been calling on the German Federal Government to shut down operations of its Facebook page. The BfDI has indeed issued a warning to this effect, however to date it seems that the Facebook page is still up and running. Read here →
Other key information from the past weeks
The European Parliament ("EP") has concluded "that the EU-US Data Privacy Framework fails to create actual equivalence in the level of protection".
The Australian Privacy Act Review is moving forward with a new government report and feedback is being sought until 31st of March 2023.
IAB Europe has proceeded to file a formal request for interim measures with the Belgian Market Court.
About us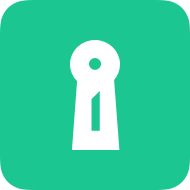 Attorney-level solutions to make your websites and apps compliant with the law across multiple countries and legislations.