We've compiled the latest in Data Protection and Privacy news for your convenience below.
1) Newly Published Documentation
The EDPB has adopted its opinion on the European Commission's draft adequacy decision regarding the EU-US Data Privacy Framework (DPF). The DPF is meant to replace the Privacy Shield which was invalidated by the CJEU in the Schrems II judgment and is applicable to U.S. organizations which have self-certified and fall within the jurisdiction of the Federal Trade Commission or the Department of Transportation. Read on our blog here →
NOYB has filed a series of complaints against websites and data brokers that did not correctly address access requests using cookies as an authentication factor. Read here →
"Privacy by design and privacy by default" guide has been published by the Spanish autonomous region of Catalonia's DPA, with the aim "to enable developers, and controllers who commission them to develop applications, to identify the different important elements for personal data protection, and the steps that can be taken to deal with it right from the moment of design." Access here →
2) Notable Case Law
3) New and Upcoming Legislation
4) Strong Impact Tech
The BfDi has published FAQs in relation to the TrustPID platform, which is currently under construction. The platform may be seen as an alternative to the widespread personalized advertising based on third-party cookies, and it is intended to recognize users pursuant to their IP address. Press release →
Canada follows suit of its European and American counterparts and announces a ban on the use of TikTok on government mobile devices. Reported here →
Other key information from the past weeks
The EDPB has published 3 new guidelines. The guidelines offer designers and social media users recommendations on how to avoid deceptive design patterns.
The Brazilian Data Protection Authority (ANPD) published regulations for the application of administrative sanctions, which will empower the ANPD to give sanctions for non-compliance with the General Data Protection Law.
The Australian government has agreed to significant metadata reform. The Mandatory Data Retention Regime helps law enforcement and intelligence services immensely, yet it lacks openness and sufficient protections.
About us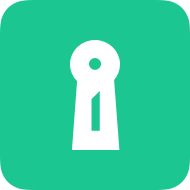 Attorney-level solutions to make your websites and apps compliant with the law across multiple countries and legislations.