If you are a website owner, you may have wondered how to write a privacy policy, but you also may know how important it is to have a policy that complies with privacy regulations.
Many people search for free or affordable privacy policy templates to help them get started. In this post, we'll provide guidance on creating a privacy policy that fits your needs and budget. But before we dive into that, let's address some common questions about privacy policies.
At a glance ⬇️
What is a privacy policy?
A privacy policy is a legal document that outlines how a business or data owner collects, uses, and protects the personal information of its users. It is a crucial component of any business that handles sensitive data or personal information.
The privacy policy typically includes information about:
the types of data collected,
how it is used,
with whom it is shared,
and how it is protected.
An effective privacy policy helps businesses comply with different data protection regulations. It is important for businesses to ensure that their privacy policy is easily accessible to their users and that it is up-to-date.
Why does my website require a privacy policy?
If you have a website or blog, it is crucial to have a privacy policy in place. As we have mentioned before, a privacy policy describes how your website collects, uses, and discloses personal information about your users, such as names, email addresses, and browsing behaviour.
💡 Looking for a privacy policy for bloggers?
As concerns about data privacy are increasing, a privacy policy is essential to demonstrate to your users that you respect their privacy rights and that you have the proper steps in place to protect their personal information.
In addition, many countries and regions around the world enforce laws that require website owners to have a privacy policy, including the European Union's General Data Protection Regulation (GDPR) and the California Privacy Rights Act (CPRA).
Non-compliance with these regulations can result in fines and also have reputational consequences. Therefore, it is essential to have a privacy policy on your website to protect your business and ensure the trust of your users.
Main laws that may affect you
Let's take a look at some of the most important regulations and laws around the world:
🇬🇧 🇪🇺 General Data Protection Regulation (GDPR):
This law, which applies to businesses that collect data from users in the European Union (EU), requires a privacy policy to disclose how personal data is collected, processed, and stored, as well as how users can control their data.
🇺🇸 California Consumer Privacy Act (CCPA):
This law applies to businesses that collect data from California residents and requires a privacy policy to disclose what categories of personal information are collected, how it's used, and with whom it's shared, among other things.
🇧🇷 The LGPD, or Lei Geral de Proteção de Dados:
This law applies to all businesses that process personal data in Brazil, regardless of where the business is based, and sets out rules for how businesses must handle personal data, including how it's collected, used, processed, and shared.
📌 What does a privacy policy need to include?
Here are some essential items that a privacy policy should include:
Types of personal information collected
How is that data being collected
Purposes of data collection
Sharing of personal information
Cookies and tracking technologies
User rights
Data security measures
Contact information
Details relating to cross-border/overseas data transfer if applies
The process for notifying users of changes or updates to the privacy policy
Effective date of the privacy policy
💡 Remember that the specific content required of a privacy policy differs according to applicable laws and regulations and may need to be addressed according to jurisdictional and geographic boundaries.
💡
More details on Privacy Policies?
---
Check here 👉
Can I write my own privacy policy?
Yes, you can write your own privacy policy. In fact, it is recommended that you do so because it will be specific to your website or business. Here are some options to consider when drafting your own privacy policy:
Use a privacy policy generator:
There are online tools, like iubenda, that can help you generate a privacy policy that is personalized for your business. You will need to provide information about your website or company, and the generator will create a policy that you can easily customize and add to your website. The key advantage of this option is that you can keep the policy up to date without incurring additional charges.
Consult a lawyer:
If you have the resources, you can hire a lawyer to draft a privacy policy tailored specifically to your business. This will ensure that your policy complies with all relevant laws and regulations. The disadvantage of this model is that it generally has a higher price, and if you require future updates, you will have to incur additional costs.
💡 Regardless of the option you choose, make sure your privacy policy is clear and easy to understand. It should also precisely reflect your data collection practices and be updated periodically to reflect any changes to your website or business.
With iubenda, it's easier than you think! Simply:
Scan your site with our Site Scanner.
Add all the relevant clauses in one click.

Copy and paste to add your privacy policy to your site!
🎉 Now your policy is ready and visible on your website!
Generate your website privacy policy now
Get started for free
About us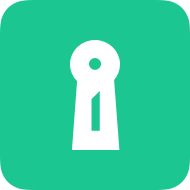 The solution to draft, update and maintain your Terms and Conditions. Optimised for eCommerce, marketplace, SaaS, apps & more.