A privacy policy is mandatory under many privacy laws. In order to meet GDPR disclosure and transparency requirements, this privacy information must be up-to-date, understandable, unambiguous, and easily accessible throughout the website.
The GDPR can apply to you whether or not you reside in the EU or have EU users and consequences of non compliance can be quite serious. In order to be compliant, your policy must at the very least:
describe the personal data collected and the purposes of their collection;
accurately list all the third parties the data is shared with; and
inform users of their rights in relation to their data.
See this privacy policy GDPR template created with our generator for an example of how these elements come together. Click on the button to open the document:
Privacy Policy
How iubenda can help you create a GDPR compliant privacy policy
iubenda makes it easy to comply with legal requirements across multiple countries' legislations (including the GDPR). With hundreds of available clauses, our privacy policies contain all the elements commonly required across many regions and services, while applying the strictest standards by default – giving you the option to fully customize as needed.
Our policies are created by lawyers, monitored by our lawyers and hosted on our servers to ensure that they are always up-to-date with the latest legal and third-party requirements. Our privacy policies are easily customizable and also come with the option to include a cookie policy (which is necessary if your website or app is using cookies).
Create a privacy policy for your blog
Start generating
About us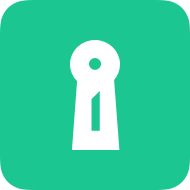 GDPR compliance for your site, app and organization
See also