Everyone knows that having an app can be pretty profitable, but how do you get started? We'll show you how to create an app for free and make money!
Many aspiring app creators think that app development requires a significant upfront investment, and in many cases it does. But this doesn't mean that creating an app for free is impossible.
In this article, we'll explore how to create an app without spending a fortune, using automatic code-generation services like AppSheet. We'll also discuss practical ways to monetize your app.
💡 Can you create an app for free?
Yes, you can create an app for free using specific platforms and services. Thanks to pre-built templates, drag-and-drop interfaces, and automatic code generation, these platforms can help you build an app without any coding knowledge. Let's have a more in-depth look at some of them and how to create an app for free and make money.
📌 How to create an app with no money
Generate your code with AppSheet
One way to create an app for free is through Google AppSheet. AppSheet is a Google-owned platform that uses AI to generate code automatically, making app development accessible to non-programmers. With AppSheet, you can create custom apps for your business without writing a single line of code.
Here's how it works:
Connect your data source: AppSheet works with various data sources, such as Google Sheets, Excel, or SQL databases. Once you connect your data source, AppSheet automatically generates an app based on the structure of your data.
Customize your app: Using AppSheet's drag-and-drop interface, you can customize the appearance and functionality of your app to suit your needs.
Deploy your app: Once you're satisfied with your app, you can deploy it on iOS, Android, or as a web app. AppSheet handles the deployment process, so you don't need to worry about app store approvals or managing multiple platforms.
A few alternatives to AppSheet
If you don't want to use Google AppSheet, there are other platforms that can help you achieve the same:
Learn everything you need to know about app development!
📌 How to monetize your free app
How do free apps make money?
Now that you know how to create an app for free, you may be wondering: how do I make the money?
There are different ways to monetize a free app, but the most popular are advertising, in-app purchases, and affiliate marketing.
Advertising: Free apps often display ads within the app, either as banners, interstitials, or native ads. App developers earn revenue based on the number of ad impressions, clicks, or installs generated by the ads. Curious to learn more about showing ads within your app? Check our Advertising 101.
In-app purchases: Many free apps offer additional features, content, or virtual goods for purchase within the app. This could include unlocking premium features, buying virtual currency, or purchasing extra lives in a game.
Affiliate marketing: Free apps can also generate income by promoting other apps, products, or services within the app. App developers earn a commission for every sale or installation generated through their affiliate links. An example is iubenda's affiliate program, which allows you to earn a 30% commission through each purchase made with your link.
How much do apps make from ads?
It depends on different factors, such as the number of active users, the type of ads displayed, and the app's target audience. Of course, apps with a large and engaged user base can generate higher ad revenue. Anyway, the average revenue per thousand views (RPM) for mobile ads can range from $1 to $5, depending on the ad format and app.
How to create an app for free and make money – In short
Creating an app for free and making money out of it is possible, even for people who don't have any coding skills. There are platforms that use AI to automatically generate the code that you need, and from there you can start monetizing your app through advertising, in-app purchases or affiliate marketing.
Read also
About us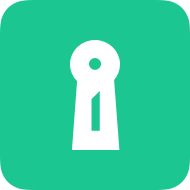 Attorney-level solutions to make your websites and apps compliant with the law across multiple countries and legislations.