We've compiled the latest in Data Protection and Privacy news for your convenience below.
1) Newly Published Documentation
2) Notable Case Law
The Italian Data Protection Authority (Garante) has fined the digital marketing company Ediscom SpA 300,000 euros for using dark patterns to obtain users' consent for data processing and communication with third parties. Ediscom was unable to adequately show that it had obtained consent to send promotional messages. Read about the decision here → (in Italian)
The Spanish Agencia Española de Protección de Datos (AEPD) has initiated an investigation into ChatGPT's owner, OpenAI, for a possible breach of data protection regulations. The AEPD requested the EDPB to discuss ChatGPT at its upcoming plenary meeting. Reported here, on iubenda →
The Office of the Information and Privacy Commissioner of Alberta, Canada (OIPC) published an Order P2023-01, concerning corrective measures on Acuren Group Inc. pursuant to the Personal Information Protection Act, SA 2003 (PIPA), following a request for inquiry. Access here →
3) New and Upcoming Legislation
4) Strong Impact Tech
The first state-wide TikTok ban was approved in the unprecedented Senate Bill 419 by the Montana House of Representatives. The state ban is still pending the Governor's signature, and if signed, will follow suit of the previous ban on government-issued devices and state universities. Read about this on our blog →
Brightline, Inc. has been reported by the Maine Attorney General to have experienced a data breach that compromised the personal information of about 27,742 people. The Attorney General clarified that the breach took place at one of Brightline's vendors and involved personal data such as names and other identifying information, along with social security numbers. Reported here →
Other key information from the past weeks
The UK's ICO has fined TikTok £12.7M for the unlawful use of children's data, in particular children under the age of thirteen years, which held an account contrary to the terms of service.
The UK's National Cyber Security Centre (NCSC) and the Information Commissioner's Office (ICO) have addressed several cyber risk concerns emanating from large language models such as ChatGPT.
The Swiss Federal Data Protection and Information Commission (FDIPC) has issued a statement concerning the use of ChatGPT and AI-supported apps.
About us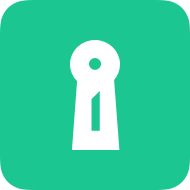 Attorney-level solutions to make your websites and apps compliant with the law across multiple countries and legislations.