With over 2.35 billion monthly active users, Instagram can offer your business a huge potential audience to promote your products or services. However, competition is ruthless, so it's essential to use effective strategies to get your audience to take action. Here's how to set up an effective call to action on your Instagram account!
In this article, we'll explore some best practices for creating the best Instagram CTAs and give you 30 examples for different purposes, which you can use on your profile!
At a glance
What is a call to action on Instagram?
A call-to-action is a prompt that encourages users to take a specific action. On Instagram, CTAs can take many forms, such as "Shop Now," "Learn More," "Sign Up," "Swipe Up," and they can be added to your posts, videos, stories, ads, or reels.
CTAs are essential for a business on Instagram because they help guide users toward your desired action, increasing the chances of conversions, driving more traffic to your website, or simply boosting engagement on your profile.
Let's go over some best practices for creating an Instagram CTA!
📌 Best practices for creating an Instagram CTA
Instagram has become an ocean of endless content, and making your business known to potential clients can seem like a really difficult job. That's why calls to action are so important!
First, to grab your users' attention, your calls to action for Instagram should be creative. Craft them around your target audience's needs and interests.
Then, you can follow these best practices below to further improve their effectiveness:
Use action-oriented language: use language that prompts users to take action, such as "Shop Now," "Learn More," "Sign Up," or "Swipe Up." Tell your users directly what you want them to do.
Keep it simple: keep your CTA short and to the point, and make it easy for users to understand what action you want them to take. Remember not to add too many CTAs in a single post or story: just one is enough.
Create a sense of urgency: using language that creates a sense of urgency – such as "Limited Time Offer," "Act Now," or "Don't Miss Out" – encourages people to take action faster.
Use hashtags: use relevant hashtags to help your call to action reach a wider audience on Instagram and increase engagement.
Use emojis: emojis can add personality to your CTA and make it stand out more.
Use eye-catching visuals: to support your CTAs, use high-quality images or videos that grab users' attention and convey the value of your offering.
Be consistent: use the same CTAs consistently across all of your Instagram posts and stories to build brand recognition and create a sense of familiarity.
Test and iterate: test different CTAs to see what works best for your audience, and iterate based on your results.
30 Instagram Call to Actions Examples
Your creativity will surely pay off here, but it's always useful to look at examples to take inspiration. Here we've gathered 30 calls to action for Instagram and grouped them based on the desired action you may want to achieve.
Call to action Instagram: 🚀 To boost engagement
When we talk about engagement, we refer to likes, comments, shares, etc. Basically, everything that can make your profile reach more people.
Here are a few ideas 👇
Double tap if you agree!
Leave a comment and tell us your thoughts!
Vote your favorite in the comments!
Tag a friend who would love this!
Share this post with someone who needs to see it!
Follow us for more updates
Swipe to learn more (for carousels)
Save this for later
DM us for exclusive [product/service/tips/link]!
Vote in our poll!
Call to action Instagram: 💰 To increase sales
Many businesses, especially small businesses, use Instagram as a platform to sell. In fact, Instagram provides a shopping section where you can buy directly on the platform. You can also use your account to promote special offers.
Here are some Instagram CTAs to increase your sales 👇
Shop now!
Shop now and receive [discount amount or gift]!
Add to cart now!
Don't miss out, limited time offer!
Get free shipping on orders over [$/€ amount]
Buy one, get one free
Limited edition – get it now before it's gone
Upgrade to premium for exclusive discounts and early access
Get [product] now and enjoy free returns
Get [product/service] today!
Call to action Instagram: 🎯 To drive conversions
A conversion is any desired action you want your users to take: for example, liking a post, buying something from you, or subscribing to your newsletter.
In this section, we've included some Instagram CTAs that refer to different possible desired actions.
Here are a few examples 👇
Check out our latest blog post: the link is in bio!
Want to learn more? Check the link in bio!
Subscribe to our newsletter for exclusive [offers/content]!
Get early access by signing up now!
Claim your discount code
Register now for our event
Head to our stories to learn more
Be ready to take a screenshot (this one works especially for Instagram Reels)
Book now!
Download our app now!
💡
Instagram is a great way to reach new customers!
---
Here's how you can use Instagram for lead generation
Read also
About us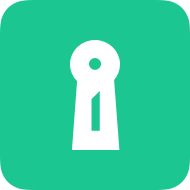 Attorney-level solutions to make your websites and apps compliant with the law across multiple countries and legislations.