We've compiled the latest in Data Protection and Privacy news for your convenience below.
1) Newly Published Documentation
2) Notable Case Law
Further to a complaint filed by an individual, the Agencia Española de Protección de Datos (AEPD), fined Vodafone España, S.A.U. the sum of 140,000 euros subsequently reduced to 112,000 euros pursuant to a reduction for voluntary payment, for violating Article 6(1) of the GDPR. Read about the decision here → (in Spanish)
The Federal Canadian Court did not uphold the Federal Privacy Commissioner's "attempt to enforce its 2019 finding that Facebook violated the Personal Information Protection and Electronic Documents Act (PIPEDA) by having inadequate data privacy safeguards over how third-party apps played with the data of Facebook users," which data landed in the hands of Cambridge Analytica.

In a landmark judgment (which is subject to appeal by the Federal Privacy Commission), the judge's two part ruling concerned two main points. Firstly, that the commissioners' evidence was not satisfactory in proving that Facebook had not obtained the adequate consent for sharing user data with third-party apps. Secondly, whilst Facebook had an obligation towards user's data, such obligation however shifted to the creators of the third party apps once the user had agreed to partake in that app.

The Commissioner pointed out that PIPEDA deems that "an organization is responsible for information in its possession or custody, including information that is transferred to a third party for processing." However, the judge concluded that PIPEDA "does not impose a responsibility over information disclosed in all instances."
3) New and Upcoming Legislation
US Law Updates:
The Online Privacy Act (OPA) has been refiled by U.S. Representatives Anna Eshoo and Zoe Lofgren. The proposed act:

includes user data rights,
requires limitations and obligations on data practices,
establishes a data protection authority,
includes a legislative floor that allows state legislatures to go beyond OPA provisions as they see fit.

Florida Representative Kathy Castor reintroduced the "Protecting the Information of our Vulnerable Children and Youth Act," also called the "Kids PRIVACY Act". Previous versions were already introduced in 2020 and 2021. The bill would serve to restrict online companies from collecting teen's data for the purposes of behavioral targeting.
Tennessee: House Bill 1181 in relation to the Information Protection Act has passed Senate
Florida: House Bill 591 relating to social media protection for minors passes Committee and is added to the Special Order Calendar
California: Senate Bill 845 for the protection of minors on social media entitled Let Parents Choose Protection Act of 2023 was read for second time and amended
Indiana: Senate Bill 5 on consumer data protection was signed by the presiding officer of State Senate
Montana: Senate Bill 384 establishing the consumer privacy act has been sent to the Governor for signature
4) Strong Impact Tech
In an effort to ensure that the risk management requirements contemplated under the Digital Services Act (DSA) are met by "Very Large Online Platforms and Very Large Online Search Engines", the European Commission has launched the European Center for Algorithmic Transparency (ECAT). Read here →
Media Post has reported that Google is presently testing artificial intelligence models to optimize ad targeting without the use of third-party cookies in an effort to find a third-party cookie alternative.
Other key information from the past weeks
The Garante's recent enforcement action, imposed against Open AI in relation to ChatGPT, has led the EDPB to launch "a dedicated task force to foster cooperation and to exchange information on possible enforcement actions conducted by data protection authorities."
The Spanish Agencia Española de Protección de Datos (AEPD) has initiated an investigation into ChatGPT's owner, OpenAI, for a possible breach of data protection regulations.
The first state-wide TikTok ban was approved in the unprecedented Senate Bill 419 by the Montana House of Representatives.
About us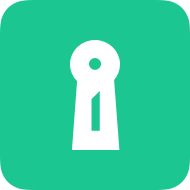 Attorney-level solutions to make your websites and apps compliant with the law across multiple countries and legislations.