We've compiled the latest in Data Protection and Privacy news for your convenience below.
1) Newly Published Documentation
2) Notable Case Law
The district court of Cologne has ruled in favor of the North Rhine-Westphalia consumer advice center, stating that Deutsche Telekom cannot transmit data to Google servers in the USA for analysis and marketing purposes. The court found that personal data, including IP addresses, browser information, and device details, were being sent to the USA for Google Ads, which uses personal profiles and user behavior for interest-based advertising. Read about the decision here → (in German)
France's CNIL has imposed an overdue penalty payment of €5.2 million on CLEARVIEW AI, a US company that collects and sells access to a database of people's images through facial recognition technology. The CNIL had previously fined CLEARVIEW AI €20 million and ordered the company to stop collecting and processing data on individuals in France without a legal basis, as well as deleting the data within two months. Since CLEARVIEW AI failed to comply within the given time frame, the CNIL imposed the penalty payment. In Austria, the DSB (Data Protection Authority) also declared the use of Clearview AI's data illegal and required the company to appoint an EU representative, without issuing a fine or banning the company's operations.
The company Social Insurance Bank was fined 150,000 euros "for potentially enabling unauthorized access to personal details of pension recipients" by the Dutch Data Protection Authority, Autoriteit Persoonsgegevens. The Authority held that the personal information of over 5 million people was compromised when SVB failed to confirm the identity of callers to its help desk. Read here →
3) New and Upcoming Legislation
4) Strong Impact Tech
The Ibero-American Data Protection Network (RIPD) has initiated a collective action against ChatGPT due to concerns over potential risks to user rights and freedoms regarding personal data processing. The RIPD has raised issues such as the legality of data processing, unauthorized data transfer to third parties, and insufficient data protection measures. The 16 regional authorities within RIPD have proposed coordinating their actions to supervise ChatGPT, marking the first-ever coordinated effort within the network. Reported here → (In Spanish)
Bloomberg has reported that the Israeli firm Rayzone Group was purchasing "cellular user's real-time location data and browsing habits through automated auctions for surveillance purposes" which is then fed into a system called Echo and eventually sold to governments to track individuals via their mobile phones. Data is purchased "from advertising exchanges and companies that trade location and other mobile data." Read more here →
Other key information from the past weeks
The Agencia Española de Protección de Datos has published a guide for using European data spaces in various sectors while complying with personal data protection laws.
The Guardian has reported that U.K. ministers have been warned that WhatsApp could leave the country if the proposed Online Safety Bill is not modified.
Samsung has temporarily banned the use of ChatGPT as well as other generative AI tools such as Microsoft's Bing and Google's Bard, further to the internal data leak that occurred last April.
About us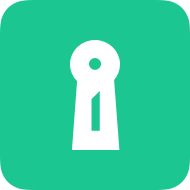 Attorney-level solutions to make your websites and apps compliant with the law across multiple countries and legislations.