We've compiled the latest in Data Protection and Privacy news for your convenience below.
1) Newly Published Documentation
2) Notable Case Law
Meta faces a significant ruling from the Irish Data Protection Commission (DPC). The decision entails a hefty fine of €1.2 billion and the suspension of European personal data transfers to the United States. Meta plans to appeal the decision, while also hoping for a new EU-US data transfer deal. Get the full story here →
The Canadian Privacy Commissioner is appealing the Federal Court of Canada's rejection of the OPC's 2019 investigation against Meta's Facebook. This filing aims to protect the privacy rights of Canadians and their trust in the digital society, while raising significant questions about the interpretation and application of privacy law by the Federal Court. The Authority's announcement here →
Further to alleged misleading location tracking practices in violation of Washington State's Consumer Protection Act, Google LLC has agreed to pay a $39,900,000 settlement as imposed by the Attorney General. It was noted that Google made use of unfair and deceptive practices in an effort "to obtain consent for tracking users". Announcement here →
3) New and Upcoming Legislation
An implementation notice addressed to government institutions "using de-identification as a data protection technique" was published by the Treasury Board of Canada Secretariat. In addition, the government has also published a Digital Privacy Playbook which aims to assist organizations that are implementing a privacy program.
According to the Australian Financial Review, Meta has expressed strong opposition to Privacy Act reforms in Australia, citing potential limitations on direct marketing, targeted advertising, and the provision for an unconditional 'opt-out' choice for personalized advertisements. Reported here →
US Law updates
4) Strong Impact Tech
The EDPB is currently investigating TikTok's alleged mishandling of children's data further to the Irish Data Protection Commission's initiation of a dispute resolution mechanism when it "failed to resolve objections raised by other European data protection authorities" while investigating TikTok. Read here →
The Governor of Montana has official signed the TikTok Ban into legislation, and TikTok has responded by filing a first amendment lawsuit against Montana for banning the app. TikTok has claimed that Montana's underlying claims for introducing the law are "unfounded" since TikTok denies any involvement with the Chinese Government. More on our blog →
The Italian Competition Authority (AGCM) has launched an investigation into Apple for alleged abuse of its dominant position in the app market. AGCM claims that Apple imposed a stricter privacy policy on third-party app developers, placing them at a disadvantage in terms of data quality. Read more →
Other key information from the past weeks
The European Parliament has adopted a resolution opposing the granting of an adequacy decision to the United States.
The Ibero-American Data Protection Network (RIPD) has initiated a collective action against ChatGPT due to concerns over potential risks to user rights and freedoms regarding personal data processing.
Members of the European Parliament (MEPs) from the Internal Market Committee and the Civil Liberties Committee have adopted a draft negotiating mandate for the first-ever rules governing Artificial Intelligence (AI).
About us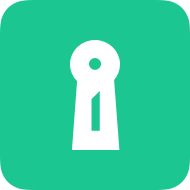 Attorney-level solutions to make your websites and apps compliant with the law across multiple countries and legislations.