We've compiled the latest in Data Protection and Privacy news for your convenience below.
1) Newly Published Documentation
2) Notable Case Law
3) New and Upcoming Legislation
Pursuant to a "last-minute" amendment to the "Courts and Civil Law (Miscellaneous Provisions) Bill 2022" the Irish Minister for Justice has now sponsored the addition of a new section 26A which, if passed, would allow the Irish Data Protection Commission to declare practically all of its procedures "confidential".
The proposed European Data Act has resulted in an agreement between the European Parliament and the Council regarding fair access and utilization of data. Read here →
US law updates
4) Strong Impact Tech
The MediaPost has reported upon Meta's latest feature across all its social media apps which grants parental controls tools, thereby allowing parents to for instance see how much time their teens are spending on Messenger or receiving updates whenever news contacts are added. Reported here →
The Washington Post has reported that a class-action lawsuit has been filed against OpenAI by San Francisco based law firm, Clarkson which alleges that the ChatGPT chatbot incorrectly used people's data and carried out copyright and privacy violations when users' internet data, including social media comments and blog posts, were scraped to train its algorithms. Read the story here →
Other key information from the past weeks
The French company Criteo which specializes in ad-tracking activities concerning "behavioral retargeting", was fined €40 million by the French data protection authority CNIL.
Tech radar has reported that the Singapore-based cybersecurity firm Group-IB has indicated that over 100,000 ChatGPT accounts have been stolen and thereafter sold on the dark web.
The EDPB has adopted a template complaint form together with a final version of recommendations "on the application for approval and on the elements and principles to be found" in the Controller Binding Corporate Rules.
About us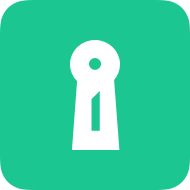 Attorney-level solutions to make your websites and apps compliant with the law across multiple countries and legislations.