We've compiled the latest in Data Protection and Privacy news for your convenience below.
1) Newly Published Documentation
2) Notable Case Law
The Norwegian Data Protection Authority, Datatilsynet, has invoked the urgent procedure mechanism and issued a temporary ban effective from August 4, 2023 until October 2023 prohibiting "Meta from adapting advertising based on monitoring and profiling of users in Norway," unless Norwegian users have validly consented to behavior-based advertising on Facebook and Instagram services. Failure to comply with the ban may subject Meta to a compulsory fine of up to NOK one million per day. Press release here → (in Norwegian)
The cookie paywall model, which is commonly adopted by news sites, was once again declared unlawful, this time by the Data Protection Authority of Lower Saxony (LfD), unless the consent banner properly informed users prior to granting their consent and also gave easily accessible options to revoke consent. Read about the decision here → (in German)
Further to a user's complaint, the Italian data protection authority, Garante, has given the company MG Freesites Ltd. twenty days within which to clarify its tracking systems as well as user profiling. The Authority's summary can be found here → (in Italian)
3) New and Upcoming Legislation
US law updates:
Colorado: The Colorado Attorney general has launched the enforcement of the Colorado Privacy Act by notifying businesses that the Colorado Department of Law will begin enforcing the Act, which went into effect on 1 July. The Attorney General directed businesses to educational resources to assist with compliance. Full story here →
Rhode Island: Senate Bill 5684 which amends the Criminal Offenses – Identity Theft Protection Act of 2015 has entered into effect.
4) Strong Impact Tech
Further to delay over GDPR compliance issues, Google's Bard has launched within the EU. The generative artificial intelligence platform will require Google to submit a report to the Irish Data Protection Commission within 3 months from its launch. Google's Product Director said that "discussions with data protection authorities resulted in a focus on transparency around data use and giving users a choice over Google's use of their information." Reported here →
Pursuant to a Microsoft Outlook flaw, 26 countries have allegedly been hit by the Chinese hacking group Storm-0558. GovInfoSecurity has reported that the Chinese hackers have reportedly accessed and stolen emails from both U.S. government agencies and around 25 European Governments. Read here →
Other key information from the past weeks
The European Commission adopted its adequacy decision on the EU-US Data Privacy Framework (DPF) on July 10, 2023.
The European Commission has proposed the introduction of the GDPR Procedural Regulation, which, if adopted, will support the enforcement of the GDPR in cross-border cases.
Further to release in the US, UK and several other countries, Meta has delayed the release of Threads within the European Union (EU) further to uncertainty over personal data use.
About us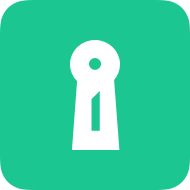 Attorney-level solutions to make your websites and apps compliant with the law across multiple countries and legislations.