We've compiled the latest in Data Protection and Privacy news for your convenience below.
1) Newly Published Documentation
France's CNIL has issued an opinion regarding two decrees concerning parental control standards for internet access. Read here → (in French)
The European Commission (EC) is requesting the public for feedback "on the template for the description of consumer profiling techniques and audit of such reports that designated gatekeepers will have to submit annually under Article 15 of the Digital Markets Act (DMA)." Access here →
The Executive Director of Regulatory Risk at the UK's ICO seems to have caught wind of Meta's intention to offer inferior rights to UK citizens versus their EU counterparts where behavioural advertising is concerned. More here →
2) Notable Case Law
3) New and Upcoming Legislation
US law updates:

Maine: House Bill 1977 which seeks to create Maine's Data Privacy and Protection Act was carried over to the next session by the House of Representatives and Senate Bill 1973 which aims to establish the Consumer Privacy Act was carried over to subsequent session by Senate.
New Jersey: Assembly Bill 4919 concerning social media privacy, data management for children and the establishment of the New Jersey Children's Data Protection Commission was reported out of the Assembly's Committee with amendments and read for the second time.

The Argentinian data protection authority (AAIP) has announced its project to update the Personal Data Protection Law before the Deputies' Chamber. Reported here → (in Spanish)
4) Strong Impact Tech
The Digital Advertising Alliance has launched a new consent mechanism which involves the opt-out from behavioral advertising practices on the basis of encrypted mobile phone numbers: "The DAA is adding capabilities to its existing opt-out tool for encrypted email that uses a token-based mechanism to prevent ad targeting." Press release →
The Guardian has reported that Google plans to update its policies and launch privacy tools which remove explicit personal images from web search engines. Furthermore, together with the policy update, Google also simplified the submission form where individuals can request that their personal images are taken down from web searches. Read the full story here →
Other key information from the past weeks
The Guardian has reported that the proposed surveillance changes in the U.K.'s Investigatory Powers Act of 2016, may prompt Apple to withdraw its iMessage and FaceTime services from the U.K.
Italy's Garante fined Ew Business Machines S.p.A. (Ew) €20,000 for unlawful remote monitoring of employees further to a complaint filed by an individual.
The European Commission has announced the formation of a new alliance designated as "EU-LAC Digital Alliance" which it has entered into with the Caribbean and Latin American nations.
About us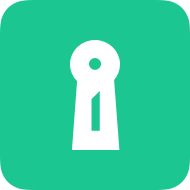 Attorney-level solutions to make your websites and apps compliant with the law across multiple countries and legislations.