In a change to their terms of service, X, formerly known as Twitter, disclosed they will feed user's data to their machine learning models. When xAI launched back in March, CEO Elon Musk declared the machine learning project would be working closely with his other companies. Now we've got a glimpse into what that means.
The new policy also reveals X will collect everything from biometrics to school and work history. All of that data is on the table for xAI's machines. It's likely that info like user posts, search preferences and video content will be the main course.
Other businesses are dealing with Terms and Conditions (T&C) troubles too. After some uproar, Zoom had to reassure customers it won't do the very thing X is doing, while tech giants like Microsoft and Amazon have come under fire for their unclear or unkind policies.
💡 Want to set your business apart?
Fair, transparent T&Cs are just a few clicks away with iubenda
Try our Terms and Conditions Generator
About us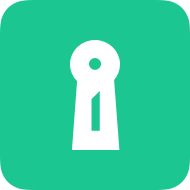 The solution to draft, update and maintain your Terms and Conditions. Optimised for eCommerce, marketplace, SaaS, apps & more.