The GDPR has given rise to a new piece of technology in the adtech ecosystem, the Consent Management Platform (CMP).
Typically built on top of the IAB's GDPR Transparency & Consent Framework, consent management platforms offer publishers a tool to collect and manage user consent for data processing.
Simply put, users can set their consent status for all the vendors (individually or in a bulk manner) on the publisher's site. The CMP can employ a pop-up modal (as shown below) to let visitors allow or disallow vendors to track and target them.
Once the consent is given by the user, the CMP can distribute it throughout the supply chain to deliver ads.
Why do publishers need a Consent Management Platform?
Major advertising networks now require publishers to gain GDPR consent before showing personalized ads. To maximize your ad serving and optimize your inventory, you should comply with IAB requirements and implement the IAB Transparency and Consent Framework.
If you display ads on your website, it's highly recommended that you enable this feature as failing to do so can negatively affect your advertising revenue.
Consent management for publishers: how iubenda can help
As a registered Consent Management Platform (id number 123), our Privacy Controls and Cookie Solution let users set advertising preferences and is compatible with the IAB Europe GDPR Transparency and Consent Framework. This feature allows users to toggle advertising preferences for all the advertisers on the IAB's extensive global vendor list.
About us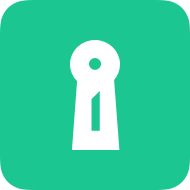 Cookie consent management for the ePrivacy, GDPR and CCPA
See also