The Reject button allows your users to reject all cookies at once. Here's an example of iubenda's cookie banner with Reject button:
This feature is required to users who operate in the Germany, France and Ireland:
If you're operating in the Germany, consider that the national data protection authorities of the German federated states explicitly requires that a Reject button is displayed with equal prominence to the Accept button.
If you're operating in the UK, France or Ireland, consider that the respective national data protection authorities recommend that where consent can be provided globally, it must be equally easy to reject globally.
Regarding "equal prominence", the ICO (UK's data protection authority) has stated that:
A consent mechanism that emphasises "agree" or "allow" over "reject" or "block" represents a non-compliant approach, as the online service is influencing users towards the "accept" option.
Similarly, the guidance states that wording such as "By continuing to use our website, you consent to our use of cookies" followed by an "OK" or "Accept" instead of a "Block" or "Reject" button does not result in valid consent.
On the other hand, a consent mechanism that provides users with the alternative between "yes, accept cookies" and "no, customize settings" appears to be in line with ICO's guidelines, as long as the two options are equally conspicuous and it is clear to users that by choosing the second option, they are not consenting (yet).
While suggesting it as best practice, other countries like Denmark and Belgium currently don't explicitly require the use of the Reject button. In any case, if present, it should have the same prominence as the Accept button.
How to add the Reject button to the cookie banner
Here's where our cookie consent management solution comes in very handy: it allows you to easily generate a cookie banner with Reject button, seamlessly collect consent, implement prior blocking, set advertising preferences and more.
As with most other elements in the Cookie Solution, the color and text of the Reject button are fully customizable. View the demo on CodePen to see it in action.
Manage cookie consent with the Cookie Solution
Generate a cookie banner
About us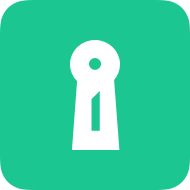 Cookie consent management for the ePrivacy, GDPR and CCPA
See also