Granular, on scroll, on continued browsing… Cookie consent guidelines may differ from state to state, let's find out which rules apply in Spain.
Is cookie consent by scrolling allowed?
No, the Spanish Data Protection Authority (Agencia Española de Protección de Datos – AEPD) does not recognize consent by scrolling to be a valid indication of affirmative consent.
Is cookie consent by continued browsing allowed?
No. As with consent on scroll, Spain does not recognize consent via continued browsing to be valid. Consent should be given via a direct affirmative action.
Do I need to add a Reject button to my cookie banner?
This feature is required to users who operate in the UK, Germany, France and Ireland. While other countries may suggest it as best practice, at the moment Spain doesn't explicitly require the use of the Reject button.
Do cookies have to be blocked preventively?
Must cookie consent be granular?
Yes, you need to give users granular control on which categories of trackers to give consent to.
Is proof of consent requested according to the criteria established under the GDPR?
Not clearly specified. There is a chance that – unlike Italy – a technical cookie is not sufficient proof of consent, and therefore cannot be used to meet the requirement of keeping track of the consent acquired.
In this case you'll have to keep records of consent – rather than simply proof.
How iubenda can help you manage cookie consent
Our comprehensive cookie management solution allows you to:
easily inform users via cookie banner and a dedicated cookie policy page (which is automatically linked to your privacy policy);
obtain and save cookie consent settings;
collect granular, per-category consent;
preventively block scripts prior to consent;
apply the IAB Transparency and Consent Framework with a single click;
maintain records of consent via integration with our Consent Solution (integration available upon request).
Our solution allows for the acquisition of active consent via:
continued browsing,
scrolling, and/or
specific clicking action.
Manage cookie consent with the Cookie Solution
Generate a cookie banner
About us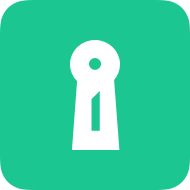 Cookie consent management for the ePrivacy, GDPR and CCPA
See also