What should a CCPA privacy policy include? What are the CCPA privacy policy requirements? In this post, we'll look at some CCPA compliance examples and the best way to use them.
Does the CCPA applies to my business?
The California Consumer Privacy Act (CCPA) took effect on January 1st, 2020. It puts in place new requirements for processing personal information and grants Californian consumers additional rights.
The CCPA applies to any for-profit entity doing business in California that either:
processes (buy, sell, receive, share) personally identifiable information of at least 50k Californians per year,
has annual gross revenues of at least $ 25 million, or
makes over 50% of its yearly revenue from sharing consumers' personal information with third parties
Please note that your business could be based anywhere: as long as your services are accessible in California, you could be covered by the CCPA and have to adhere to its requirements.
What are the CCPA Privacy Policy requirements?
Under the CCPA, businesses must include specific disclosures in their privacy policies. These disclosures include descriptions of:
consumer rights,
processing partners,
purposes,
sources and more.
This information must be complete, up-to-date and easily accessible throughout your website/app.
In order to be compliant, your policy must at the very least contain:
the categories of personal information that you've collected, sold or shared in the past 12 months;
the categories of third parties that you have and/or may share the information with;
the categories of sources from which you collect this information;
the business / commercial purpose for processing the information;
the applicable consumers' rights and how they can be exercised.
If you already have a privacy policy, make sure you have or add these CCPA privacy policy requirements.
CCPA Privacy Policy Template
Do you want to know how is a CCPA template? If you want to see a CCPA compliance example created with our generator go to the section dedicated to Californian consumers and their privacy rights for more details.
What are the penalties for violating the CCPA?
Have a look at the CCPA penalties:
Consumers are given the right to sue businesses that violate the law. You may have to pay damages of up to $ 750 (or cover actual losses if greater) for each affected consumer.
If you unintentionally violate the CCPA, you can be fined up to $ 2,500 for each violation.
If you intentionally violate the CCPA, you can be fined up to $ 7,500 for each violation.
While these fines might not seem like a lot when compared to the GDPR, do consider that the CCPA penalties apply per individual violation and per consumer. Here you can find more information.
iubenda can help you to generate a CCPA Privacy Policy
We can help you with the CCPA privacy policy requirements.
Here's what you need to do:
Create your CCPA Privacy Policy
Include all necessary CCPA provisions in your privacy policy, display notice and allow opt-out
Start generating
About us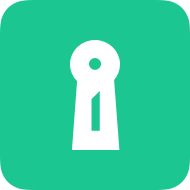 Achieve CCPA compliance for your site, app and organization. Easily manage consent, processing records and more.
See also