We've compiled the latest in Data Protection and Privacy news for your convenience below.
1) Newly Published Documentation
2) Notable Case Law
3) New and Upcoming Legislation
United States (California) – Final Regulations to the CPPA 15/03/2021
The Final Regulations:
See the Final Regulations here.
Japan – Amendments to the Act on the Protection of Personal Information
The Personal Information Protection Commission announced that the amendments to the Act would be enforceable by April 1st 2022, however, transitional measures will come into effect by October 1st, 2021.
The amendments include measures to report data breaches and to disclose the purposes for the processing of personal data.
Find the published amendments here (only in Japanese).
United States (State of Nevada) – Introduces a Privacy Bill
The Bill forces an opt-out of the sale of personal information. A hearing is to be expected on March 31st.
See the full Bill timeline here.
4) Strong Impact Tech: Google's Privacy Sandbox
Google announced it would be phasing out third-party cookies by January 2022, and will therefore not engage in tracking users from site to site. To achieve this, Google is relying on the Privacy Sandbox, and primarily on the Federated Learning of Cohorts (FLoC). More details here.
---
Other Key information from the past weeks :
About us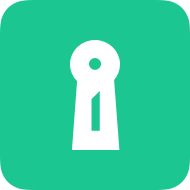 Attorney-level solutions to make your websites and apps compliant with the law across multiple countries and legislations.