We've compiled the latest in Data Protection and Privacy news for your convenience below.
1) Newly Published Documentation
2) Notable Case Law
3) New and Upcoming Legislation
4) Strong Impact Tech: Facial Recognition in Italy
The Italian Garante has issued an opinion regarding the Italian Ministry of Interior's consideration of using a facial recognition technology called SARI Real-time. The Garante's Opinion noted that there would be no legal basis to legitimize the use of this technology. The Opinion also noted that the technology would risk leading to a level of mass surveillance in its current form. Read the Opinion (only available in Italian) here →
Other Key information and resources from the past weeks
📬 Want more news like this delivered to your inbox? Join the list @ dponewsletter.com
About us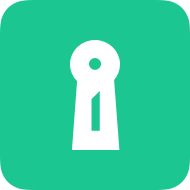 Attorney-level solutions to make your websites and apps compliant with the law across multiple countries and legislations.