We've compiled the latest in Data Protection and Privacy news for your convenience below.
1) Newly Published Documentation
The South Korean Personal Information Protection Commission (PIPC) has published a 2021 Performance Management Implementation Plan and a 2021-2025 Performance Management Strategic Plan. Read the plan here →
The Dutch Data Protection Authority has published Guidelines on Employee Data. More details here →
The Irish Data Protection Authority has published its Draft Regulatory Strategy for 2021 to 2026. It's open for consultation until June 30th, 2021.
2) Notable Case Law
The Netherlands
A district court has issued a judgment against a company regarding dismissals that had been based on automated decision making. Read the document here →
The United Kingdom
A representative action was brought against Google and submissions were made before the UK Supreme Court on the 28th and 29th of April 2021. This case could bring a new form of class action litigations to the UK legislative system, which could, for instance, take place in the future, where a website has had an improper use of cookies. Full details here →
3) New and Upcoming Legislation
China – draft Personal Information Protection Law (PIPL) opens for consultation
The consultation is open until May 28th, 2021. The Bill is expected to be enacted by the end of the year. Read the draft Law here → (only available in Chinese)
United States (State of Florida) – Privacy Bill does not pass
One of the contested issues was whether or not there is the possibility of a private right of action; the House of Representatives and the Senate did not fall into agreement.
United States (State of Nevada) – Privacy Bill passes the Senate
The amended Bill broadens the right to opt-out and is now with the Assembly Committee on Commerce and Labor. The Nevada legislature will adjourn on June 1st. See the full Bill timeline here →
United States (State of Oregon) – Bill to protect health data passes the House of Representatives
The Bill would forbid organizations from collecting, using, or disclosing personal health data without express consent. Read the Bill here →
4) Strong Impact Tech
The European Commission plans to roll out the Digital Green Certificates by June 2021. The certificates, which would include a QR code, could be verified in all Member States. The European Data Protection Supervisor and the European Data Protection Board have issued a Joint Opinion. Read about it here →
Other Key information from the past weeks:
El Salvador has passed a Personal Data Protection Law. Read it here →
The European Data Protection Board (EDPB) released Guidelines on the targeting of social media users. More here →
The European Commission has published a proposal for new rules and actions for trustworthy Artificial Intelligence. Full details here →
About us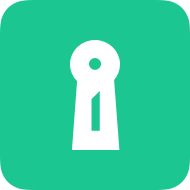 Attorney-level solutions to make your websites and apps compliant with the law across multiple countries and legislations.